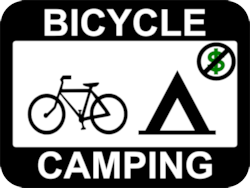 The city of Pleasanton, Kansas provides free tent camping at West City Lake. The lake (actually two small adjacent lakes) is located just west of town, along East 1050th Road (Lakes Lane), and offers public fishing, picnicking, and camping for both residents and visitors. There is also a walking trail from which bicycles are prohibited.
A designated camping area is provided, and camping is prohibited near shelter houses. The camping area is just an open grassy field. There are nearby toilets, but no potable water is available. There is electricity in the shelter houses.
Pleasanton also offers free tent camping at Pleasanton East City Lake.
Contact: City Clerk, 913-352-8257.