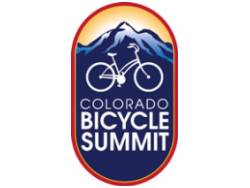 The Colorado Bicycle Summit is an annual educational and advocacy conference, hosted by Bicycle Colorado, which brings together people from all over Colorado to talk about how to improve bicycling in the state. During this two-day event, held in downtown Denver, attendees learn best practices for making change happen at the city, county and state levels; learn about bicycle-related issues for the Colorado Legislative Session; spend the morning at the State Capitol, with access to state legislators; and network with bicyclists of all flavors at the Summit Happy Hour and Expo.
The Colorado Bicycle Summit is attended by bicycling advocates and industry leaders, on- and off-road recreational cyclists and commuters, and elected officials and agency staff.
Event Info:
Date
Ride
09-07-2019

Colorado Bicycle Summit

-

An annual two-day educational and advocacy conference aimed at improving bicycling in Colorado.