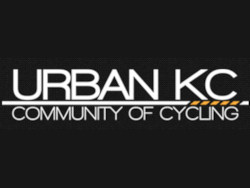 The mission of the Urban Kansas City Community of Cycling (UKCCC) is to provide healthful cycling activities/opportunities for the urban community, with an emphasis on African American youth, and to provide equipment to participate in cycling activities for those without access to such because of economic limitations.
The UKCCC also aims to further the public interest in cycling to generate mutual understanding and providing a means to bring diverse peoples together in a shared experience, breaching the gaps between differing communities separated by social and economic barriers. The UKCCC also promotes the sport of cycling, providing education in the urban community about solving health, alternative transportation, environmental issues and the positive effects of riding a bicycle on our overall quality of life.
Youth cyclists race on Team Sho-Air KC.