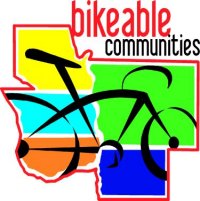 Bikeable Communities! and Activate Omaha are hosting an Omaha Bike Summit on Saturday, October 18th, in downtown Omaha, Nebraska.
The event will feature discussions about pedestrian and cycling issues in the five-county metropolitan Omaha area. The featured speaker is Robert Johnson from the PedNet Coalition in Columbia, Missouri. Try out the new bike racks on buses and learn more about the new Pedestrian Bridge.
Attend the summit and show your support for transforming Omaha into a more bicycle-friendly community.
Learn more at Activate Omaha.