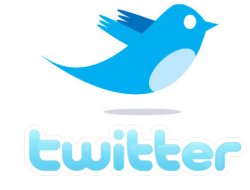 Kansas Cyclist has been offering a Twitter Feed for some time now, and with a growing number of Twitter users from Kansas and our neighboring states, I thought it would be interesting to try to list as many as I could.
Kansas Tweeters
Arkansas Tweeters
Colorado Tweeters
Iowa Tweeters
Missouri Tweeters
Nebraska Tweeters
Oklahoma Tweeters
Some of these are shops, clubs, and media, some are racers, some are promoters, some are just regular folk. Although this is a pretty big list, I'm sure it's far from comprehensive. But hopefully you'll find some people on this list to follow and learn more about.
Why does this matter? It's about building connections between each other; it's about building community…
If you're looking for someone specific on Twitter, Twitter Search and TweetGrid are two useful tools. Also, check out the list of Bike Trade Tweeters from BikeBiz.com (@carltonreid), which inspired this list.
If you are a Twittering cyclist in Kansas or the immediate region, and would like to be on this list, just follow @kansascyclist on Twitter, or leave your Twitter name in the comments…