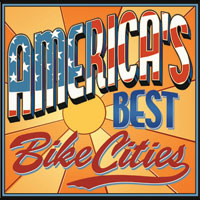 Bicycling Magazine has released its annual list of
America's Top 50 Bike-Friendly Cities, and no Kansas communities made the list.
But some of our neighbors did:
The list was limited to cities with populations of 95,000 or more, so in Kansas, the following communities were considered, but deemed unfit:
According to the magazine: "To make the list, a city must possess both a robust cycling infrastructure and a vibrant bike culture."
See also: 2011 list (no Kansas cities on that list, either).
But hey, some Kansas cities did rank high on at least one other list: Topeka in Top 10 of most obese cities. Topeka was #8 on the list with 33.3 percent of citizens considered obese; Wichita was #18 with 31.2% obese, and Kansas City (both KS and MO) with a 24.9 percent obesity rate. As a state, 29.4% of Kansans are considered obese (as of 2010). "Nationwide, 26.1 percent of Americans were obese in 2011, according to the survey."
Hmmm, wonder if there's a correlation between the lists?
Post tags: Bicycle Friendly, NewsBlog