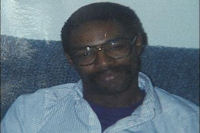 Albert Pete, who was struck and injured as he was riding his bicycle in Wichita in early September, has succumbed to his injuries. He passed away Wednesday in a Wichita hospital.
The 54-year-old man was riding his bicycle when an SUV crashed into him and then drove off without stopping. Pete suffered severe head trauma as a result of the collision. A nearby surveillance camera captured the collision, but yielded few clues, according to police.
The hit and run has been the subject of a Wichita Police Department Crime Stoppers investigation. Anyone who may have information regarding the hit and run can call 911 or Crime Stoppers at 267-2111. As always, the caller may remain anonymous and may be eligible for a reward.
Learn more from: KAKE, KWCH, Wichita Eagle, Wichita Police Ask For Help Identifying Vehicle
Post tags: Wichita