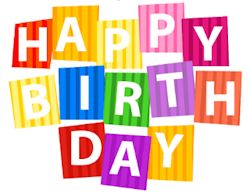 As I was riding yesterday, I realize that I'd missed commemorating a significant little milestone. The Kansas Cyclist web site was officially launched on January 1st, 2008 … so it's now five years old.
Happy Birthday, Kansas Cyclist!
I like to think the site has made a difference, introducing cyclists to new events, new trails, new routes, keeping folks up-to-date and in-the-know about the bikey-related news in the region, and hopefully, providing inspiration and encouragement to get out and explore your world on two wheels.
Thanks to all who've shared the journey. Hope you've enjoyed what you've found at Kansas Cyclist.
The most fitting way to help celebrate this occasion is to — you guessed it — go for a bike ride!