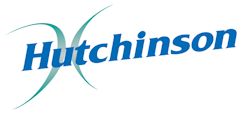 The community of Hutchinson, Kansas is moving forward with plans to improve both their trail system and on-road bicycling infrastructure.
According to The Hutchinson News:
Picture this: Trails connecting grocery stores, schools and businesses, giving people the option to ride a bike or walk to almost any destination around town. It's a picture community leaders are pushing for, most recently with more than a dozen letters of support for two new trails in northeast Hutchinson.

One of the trails would extend what is currently known as the Northeast Hutchinson Trail to an area near the new Buhler Elementary School. The other would overlay and restripe the old K-61 Highway to provide a bike lane between 43rd Avenue and 82nd Avenue in Medora.

Dan Deming, Reno County Commission chairman, said it was the first time the county has sought funds for recreational trails. "It's kind of a big deal. … This is a chance for us to do the trail using the old K-61 Highway at a small cost," Deming said. "It's just a natural extension of what the city was doing."

Mike Lueck, director of the city's Parks and Facility Services, said technically, the miles of hard surface trails have doubled in the last six years. Most of that, though, was by connecting existing trails as part of the city's Master Trail Plan.

"The general plan is that at some point many years down the road … you would have a comprehensive system that's linked all the way through," Lueck said. "When you talk about a comprehensive trail system, you want to tie schools to business to recreation centers."

The proposed trail to extend the Northeast Hutchinson Trail is important, Stiggins said, because it would create a safe path for children to walk or bike to school, as well as offer access to nearby neighborhoods.

Stiggins said the trail and bike lanes are steps in making Hutchinson and Reno County a healthier and more active community.
Hutchinson Area Trails Map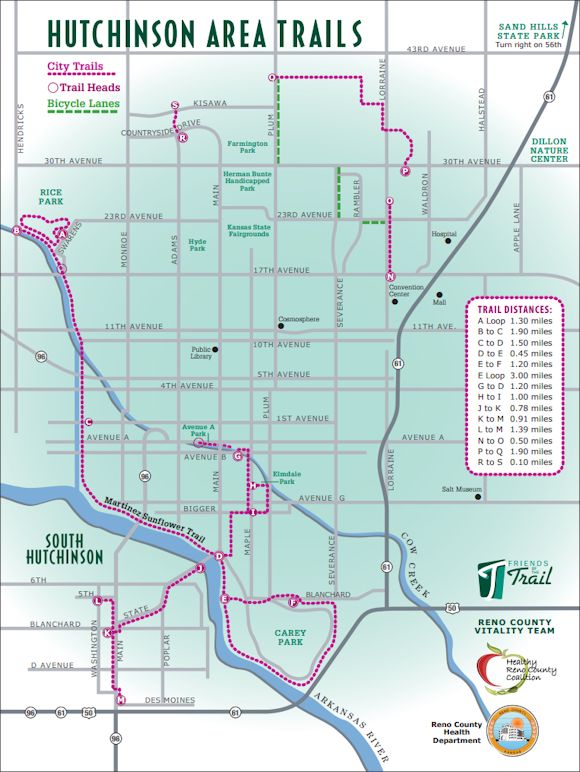 The existing map of Hutchinson Area Trails shows approximately 17 miles of "trails" (much of that in the Jim P. Martinez Sunflower Trail), as well as several blocks of bike lanes.
The additional trails and bike lanes would be a welcome addition to Hutch's network, and another step towards their vision of a comprehensive active transportation system to connect residential areas to parks, schools, and businesses in the community of 42,000 people.
Post tags: Hutchinson, NewsBlog