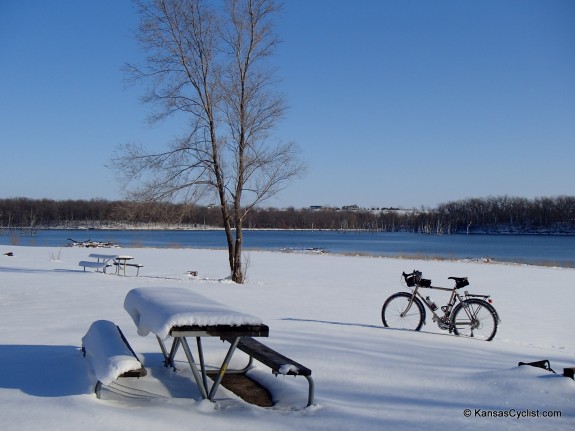 Two years ago, I camped here at Middle Creek Lake near Louisburg, Kansas.
I visited the lake again over the weekend, and found a peaceful scene — warm sun, quiet solitude, lovely blue water — but somehow, no one had taken advantage of it, and alas, I wasn't set up for bike camping.
Soon, though. Can hardly wait!