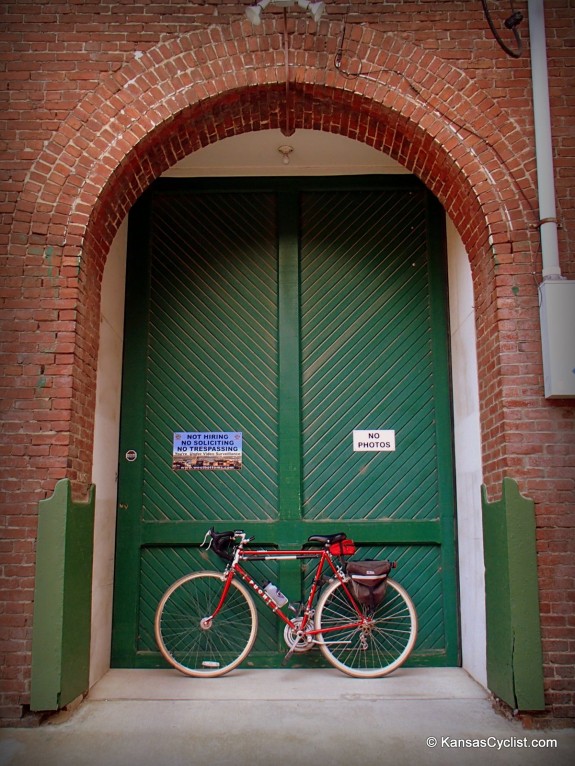 July 4th, somewhere in the West Bottoms of Kansas City, Missouri:
On a day that celebrates freedom,
some rules are made to be broken,
some temptations too great to be denied,
some signs too ridiculous to be respected.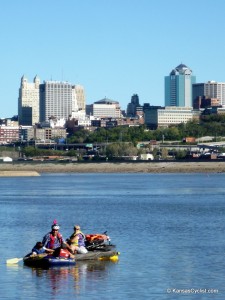 Hat-tip to Rod at Midwest Rock Lobster for this location: No Photos?.
Check out Rod's blog for more great photos and stories of riding in the two Kansas City's. Read up on how Rod met his wife-to-be by face-planting in a storm grate in the River Market (and from her POV), and how they later married on the Woodswether bike/ped bridge over the Kansas River on the Riverfront Heritage Trail.
The photo on the right is Rod and Corinna floating down the Missouri River from Kaw Point on a trashboat, their bikes strapped to the deck, on last September's Trashboat Regatta. Cool folk.
Rod's currently facing the prospects of heart surgery, a long rehab, and significant time off the bike. Not sure which is more daunting.
Best wishes for a successful operation, and a quick and full recovery, Rod!