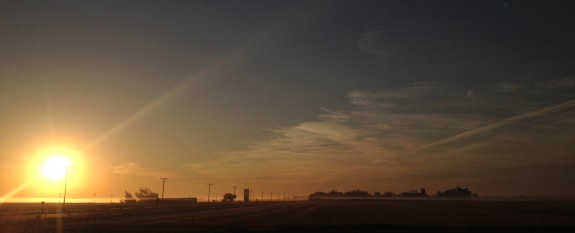 This dazzling photo was contributed by Dale Hogg of Great Bend. He writes:
I shot this with my iPhone while our riding this morning west of Great Bend. I had ridden through a couple fog banks on a cool morning with no wind (rare out here). Perfect. In fact, I kept making turns that got me home later than planned and late to work. This is why we ride.
Beautiful shot, Dale!
Post tags: Great Bend