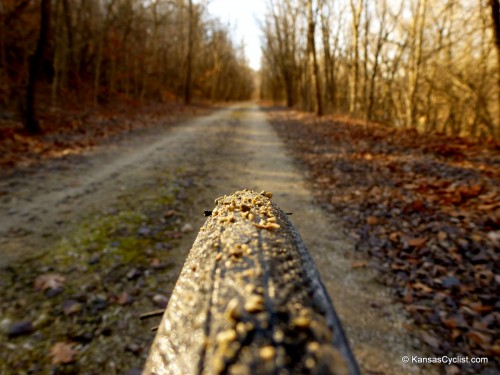 I had a chance to spend some time on the Flint Hills Nature Trail between Osawatomie and Peoria, on a lovely, balmy winter day. The trail along the Marais des Cygnes River is always an enjoyable ride.
The surface of the trail was a little wet in spots, but for the most part, it was just slightly tacky. Not the fastest of surfaces, but a cushy ride, at least.
Here are a few more photos form the ride:
This is the wonderful old railroad bridge just west of Rantoul.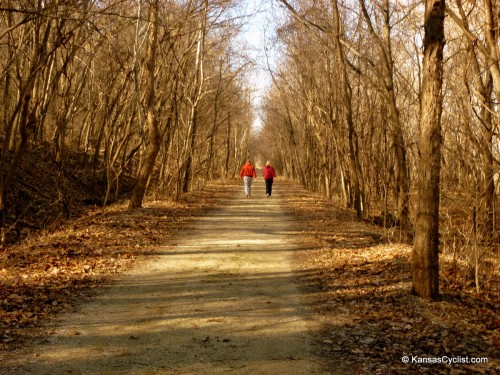 I saw quite a number of folks out enjoying the day — hikers, equestrians, and other cyclists.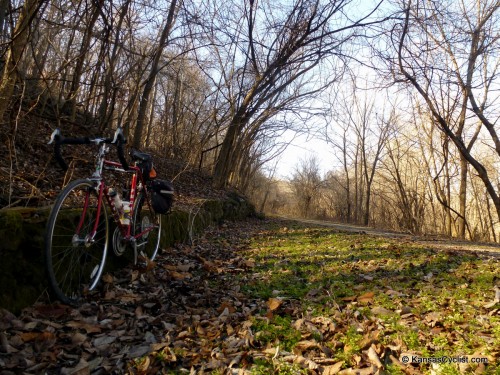 This is one of my favorite places to stop between Osawatomie and Rantoul: an old stone wall that is slowly crumbling. There are no houses near this spot, so I always wonder why this wall was built, with such obvious care and craft.