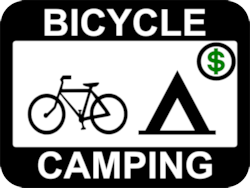 Mound Valley North provides campsites along the eastern shores of Big Hill Lake, near Parsons, Kansas. It is managed by the Corps of Engineers. "The campground is manned by Park Attendants from April 1 to October 31, 2011, but closed during the off season."
Mound Valley North has 64 campsites with utilities, but no primitive sites. Each full campsite can accommodate an RV or a vehicle, but may be used by tent campers as well. The campground includes restrooms and showers.
Sites start at $16 per night. Learn more about camping fees at Corps of Engineers properties.
There is nearby pay camping at Cherryvale Park, Mound Valley South, and Timber Hill Park, all managed by the Corps of Engineers. There is free primitive camping at the Big Hill Wildlife Area, located just east of Big Hill Lake.
Contact: 620-336-2741. Map