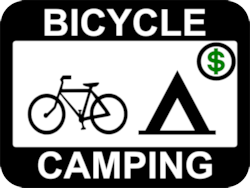 Mound Valley South provides campsites along the eastern shores of Big Hill Lake, near Parsons, Kansas. It is managed by the Corps of Engineers. "Timber Hill park is for the campers who like to get back to nature with the bare minimum. All campsites are available on a first come, first served basis only."
Mound Valley South has 8 individual campsites. The campground includes restrooms and showers, and is open from April 1st through October 31st.
Sites start at $12 per night. Learn more about camping fees at Corps of Engineers properties.
There is nearby pay camping at Cherryvale Park, Mound Valley North, and Timber Hill Park, all managed by the Corps of Engineers. There is free primitive camping at the Big Hill Wildlife Area, located just east of Big Hill Lake.
Contact: 620-336-2741. Map