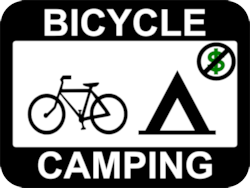 Camp Hunter is a community park located in Humboldt, Kansas. It is situated at 1st and Ohio Streets, on the bluffs above the Neosho River. After Missouri Cavalry burned Humboldt on October 14, 1861, Camp Hunter was built to protect against further Confederate attack, and the 7th Kansas Cavalry was stationed here. The First Indian Home Guard regiment, consisting of 1000 Indians and freed black slaves, served here as well.
The park provides facilities for both RV parking and tent camping. Amenities include electricity, restrooms, showers, water, shelters, picnic tables, trash bins, and free Wi-Fi Internet. Tent camping is free, but campers need to check in with the Humboldt Police Station, located at City Hall, 725 Bridge Street in downtown Humboldt.
The Prairie Spirit Trail State Park ends at Iola, about 6.5 miles north of Humboldt, and the Southwind Rail Trail connects Iola and Humboldt.
Contact: City Clerk, 620-473-3232.