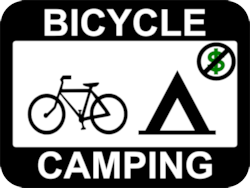 Cedar Bluff Wildlife Area is located near Ellis, Kansas, and provides 9,300-acres of public land surrounding a 4,500-acre reservoir. The Smoky Hill River, which originates in Eastern Colorado, intermittently flows into the reservoir. The area lies in the mixed grass prairie and chalk bluff region, from which the Wildlife Area gets its name.
Cedar Bluff Wildlife Area provides free primitive camping in four designated areas. Vault toilets are provided, but no potable water is available. Land Refuge Areas are closed from September 1st through January 1st.
The adjacent Cedar Bluff State Park provides additional year-round camping opportunities, with more amenities (for a fee).
Contact: Kent Hensley, 785-726-3212. Brochure