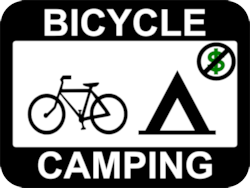 The Cheney Wildlife Area is located near Cheney, Kansas, along the northern shores of Cheney Reservoir. The Reservoir covers 9,537 surface acres with 67 miles of shoreline. The Wildlife Area consists of 5,439 land acres, with a mixture of prairie grasslands, riparian woodlands, an cropland.
It offers free primitive camping at two designated areas. Pit toilets are available, but no other facilities are provided.
In addition to the campsites available at Cheney Wildlife Area, the nearby Cheney State Park provides both improved and primitive camping facilities, for a fee.
Also nearby are the Cheney State Park Trails, which offer three biking trails totaling about 6 miles in length.
Manager: Stuart Schrag, 620-459-6922. Brochure