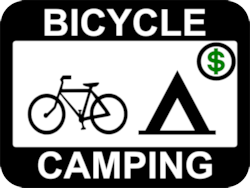 Webster State Park is located near Stockton, Kansas, along the north shore of Webster Reservoir, which is a stopping place for many species of migratory waterfowl and shorebirds.
Webster State Park offers numerous primitive camping sites, with nearby shower and toilet facilities. Water is available from April 15 to October 15. Fires are allowed only in designated fire rings. Campsite cost starts at $8/night.
In addition to the campsites available at Webster State Park, the nearby Webster Wildlife Area provides numerous free primitive camping areas for tents only.
Contact: 785-425-6775. Brochure