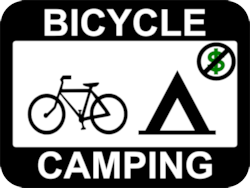 Webster Wildlife Area is located near Stockton, Kansas, and offers over 1600 surface acres of water, surrounded by over 7600 acres of public wildlife area. Located in the central flyway, Webster Reservoir is a stopping place for many species of waterfowl and shorebirds and offers excellent opportunities for outdoor enthusiasts for hunting, viewing and photography.
Webster Wildlife Area provides free primitive camping in five designated camping areas, and walk-in camping is allowed everywhere except where posted otherwise. Vault toilets are provided, but no potable water is available. Picnic tables are also provided in the campgrounds.
The adjacent Webster State Park provides additional camping opportunities, with more amenities (for a fee).
Contact: Michael Zajic, 785-425-6775. Brochure