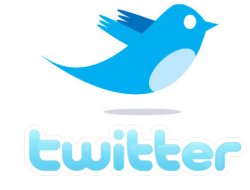 Those of you who follow the Kansas Cyclist Twitter Feed may have noticed something new in recent posts — I've begun using hashtags.
What's a hashtag? It's simply the "hash" symbol (#) followed by some characters, usually a word, phrase, or acronym.
What's it good for? It's used to provide a rudimentary "grouping" facility for Twitter posts. So if you're interested in a particular topic, you can quickly find all the tweets that reference that hashtag, by using Twitter Search. You can also use the hashtag's RSS feed (which you can find on the Twitter Search results page) to monitor tweets on that subject via a feed reader.
Here are the Twitter hashtags I'm using:
If you're a Twitter user, I invite you to use those hashtags in your own tweets. Obviously, you should only use this for tweets that are on-topic and of general interest. Don't use the same hashtag for every post, and don't use hashtags for purely personal posts.
Some other potentially interesting hashtags: #advocacy, #bicycles, #bicycling, #bike, #bikes, #cycling, #cyclocross, #mtb, #procycling, #tourofmo. Another way to browse additional hashtags, and to see who is using the hashtags, is wefollow.
Again, if you haven't done so already, please follow @kansascyclist on Twitter, and stay up-to-date on the latest in bicycling news and events in Kansas and neighboring states.
For additional Twitterers to follow, see our list of Twittering Cyclists of the Midwest. To follow pro cyclists and teams, refer to the lists from Bicycle Frenzy and Podium Insight.