The Wichita River Cross cyclocross races takes place over two days in Wichita, Kansas at Sim Park, near the Botanica Gardens.
Wichita River Cross is organized by Specs Racing. I'm assuming that this is an annual event, but their web site is not too helpful in providing much information about the event.
There's not a huge cyclocross scene in Wichita, and this is, as far as I'm aware, the only cyclocross racing opportunity in the Wichita area, so if you live nearby, take this opportunity to check out the racing action! It sounds like a good time.
Here's the event flyer: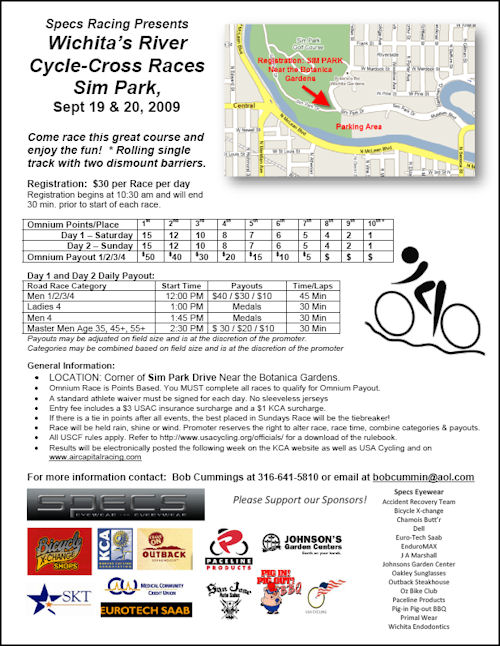 Visit aircapitalracing.com to get the event flyer.
Post tags: Wichita