Biking Across Kansas, the annual week-long supported tour across the Sunflower State, has announced their 2010 route: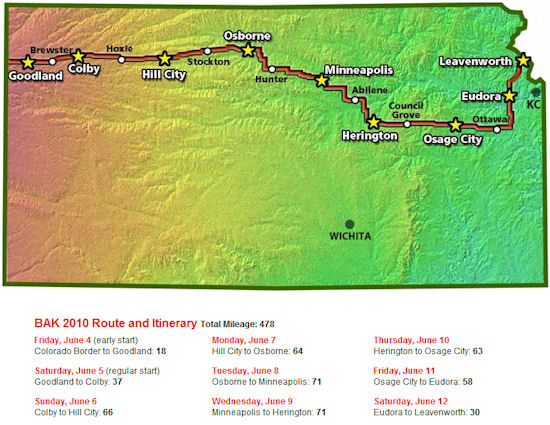 The tour leaves Syracuse, near the Colorado border, on Saturday, June 5th, and arrives in Leavenworth, on the Missouri river, on June 12th.
The route covers about 478 miles, with overnights in Goodland, Colby, Hill City, Osborne, Minneapolis, Herington, Osage City, and Eudora.
Learn more at the Biking Across Kansas web site.
Post tags: Biking Across Kansas