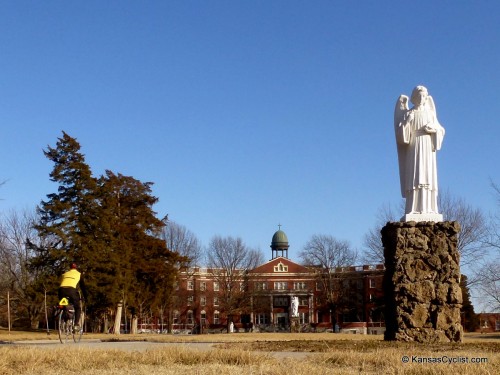 The majestic Ursuline Sisters of Paola Convent is located in Paola, Kansas.
It was constructed in the late 1800s as the Ursuline Sisters Academy, and served as a boarding school for Indian children, and later as a junior college. You can learn more about the history from Blue Skyways and the Miami County Historical Museum.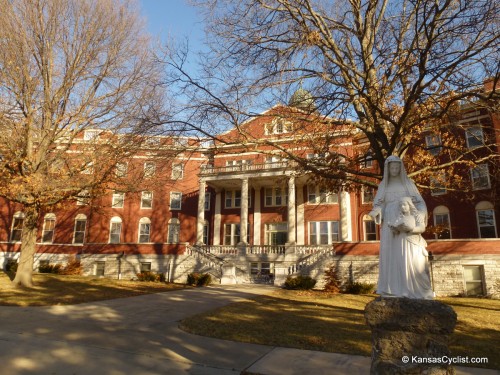 Here's a closer look at the main building. Lots of brick and limestone.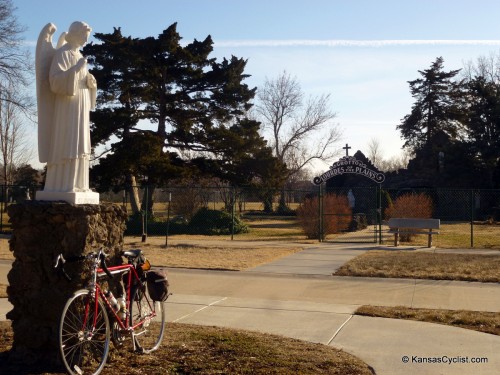 Also on the property is the Lourdes of the Plains Grotto, a replica of the Grotto to Our Lady of Lourdes in France. The Ursaline sisters built this replica.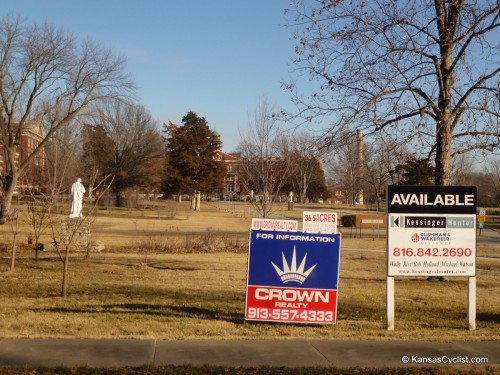 Over the years, the sisters in Paola dwindled, and in 2009 they merged with the Ursuline Sisters of Mount Saint Joseph in Maple Mount, Kentucky.
Since the sisters have moved away, the convent is now for sale, and has been looking for a buyer for several years. Hope whoever ultimately takes over can maintain the character of this historic site.
It's a great place to visit by bike!
Post tags: Paola