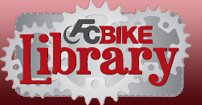 With the April 5th opening of the Fort Collins Bike Library, Fort Collins, Colorado residents and visitors will be able to check out a bicycle for free.
Sponsored by Bike Fort Collins, the bike library will initially offer a fleet of about 100 bikes of all types and sizes, as well as cargo trailers and kid's trailers, plus cycling gear such as lights, helmets, and locks. The group ultimately hopes to have more than 300 bikes available.
The bicycles and gear can be checked out by anyone with a valid ID, and be used for up to a week. The bikes are available at two locations: the Fort Collins Bike Co-op and a stand-up kiosk in Old Town Square.
The program, working primarily through volunteers, is funded through a federal grant awarded to help improve air quality by getting people out of cars and on the street walking or riding a bike.
The Fort Collins Bike Library also offers a variety of self-guided tours ranging from brewery tours and historic tours to an environmental learning tour along the scenic Cache La Poudre River Bike Trail. Tour brochures are available at each library location.
The grand opening of the Fort Collins Bike Library will take place at the Co-op, 222 LaPorte Ave. from 11am to 4pm, and will feature free live music, food and bike rides.
Read more: Check out these bikes, Fort Collins Bike Library opens April 5, Checking Out Sweet Rides