Camp Wood, located near the town of Elmdale in the heart of the Flint Hills of Kansas, is offering a week of Bike Camp June 25-July 1:
Enjoy the beautiful Flint Hills while biking through the back roads near camp. Campers will learn bike safety, maintenance, and riding skills. Campers must bring their own bike and helmet.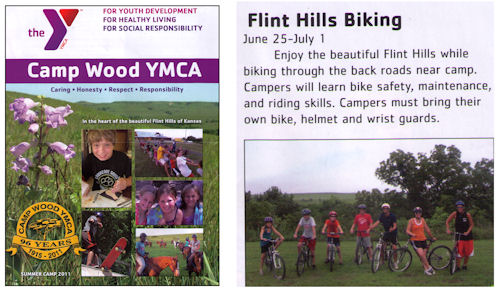 Here's a little bit more about the camp:
Since 1916 Camp Wood YMCA has been providing high-quality camping programs in a caring family environment in the beautiful Flint Hills of Kansas. We provide a safe experience that fosters healthy decision making, lasting friendships, learning new skills and strengthening values. There are many friendships and special memories to be made. Join us and become a part of the Camp Wood YMCA Family.
Note: Camp Wood is a beautiful facility set in an amazing landscape. I stayed there last September, as part of the inaugural Adventure Monkey Flint Hills Photo-Cycling Tour (my report here). This is the new Ritchie Lodge, which houses the dining hall, meeting rooms, and offices: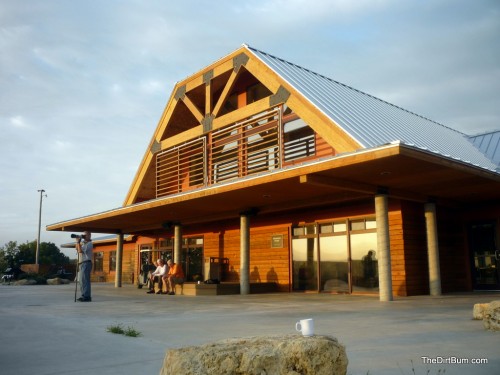 You can see better images of the camp via Adventure Monkey: Base Camp for the Adventure Monkey Photo-Cycling Tour.
Your kids will love it!