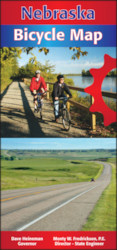 The latest edition of the Nebraska Bicycle Map is now available from the Nebraska Department of Roads.
This free publication, much like the similar Kansas Bicycle Map, features a detailed road map of the state, showing the following information:
A map of the highway system, with roads color-coded by traffic volume, with surfaced shoulder width data
A directory of communities with multi-use trails
Longer multi-use trails, such as the Cowboy Trail, Homestead Trail, Papio Trail, and Steamboat Trace
A directory of state parks and recreation areas
A tutorial on bicycle safety tips, including a Nebraska bicycle law summary
Here is the front of the map, showing a map of the state, with shoulder widths, traffic volume estimates, a town locator, and lists of state parks and multi-use trails: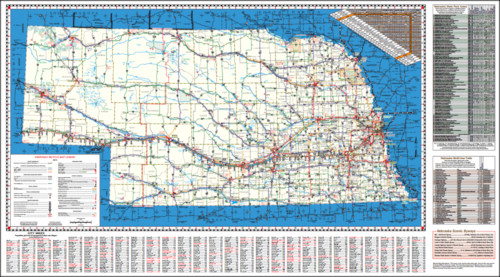 The other side of the map shows city maps and a brief overview of Nebraska bicycle laws and safety tips: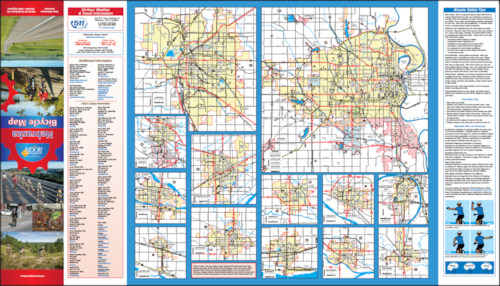 You can view the map online (by clicking the images above), or request a paper copy by emailing dor.bikeped@nebraska.gov, or by writing:
State Bicycle Coordinator
Nebraska Dept. of Roads
PO Box 94759
Lincoln, Nebraska 68509-4759
If you're planning to visit the Cornhusker State, this is a great resource to help plan your trip!
Post tags: NewsBlog