I ride with Road ID, every time, because you just never know…
I appreciate the peace of mind that comes from the knowledge that, if I'm unable to speak for myself — due to a medical condition, a crash, a collision, whatever — the Road ID bracelet will allow first responders to get my name, my health insurance info, any important medical or allergy alerts, and how to contact my family.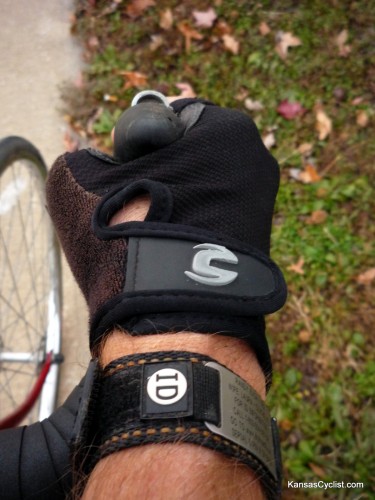 In addition to the bracelet I use (which they call the "Wrist ID Sport"), the product is offered in a number of other styles, colors, and materials.
I've had mine for several years, and it's held up well, through rain, snow, cold, and sweaty summer rides. It's comfortable and unobtrusive.
Mine is the "interactive" version, which only has basic information etched onto the metal plate. First responders can turn it over to get a PIN number, which they can enter at MyRoadID.com to retrieve more detailed medical information (whatever info I choose to share). It keeps my private information secure, yet accessible when needed, and I can update the info whenever I like.
Road ID is currently running a 20% Off Sale, now through 11/27, so it's a good chance to pick one up if you haven't done so yet.

Just enter the coupon code "pcSanta1220" to save 20% on your order.
Note: I am an affiliate of Road ID, so earn a small sales commission on any products you purchase through this link. If you decide to get a Road ID, please use this link, and help support the Kansas Cyclist web site!
Post tags: NewsBlog