This April, the Bicycle X-Change Shops in Wichita are celebrating 40 years of providing bicycles and cycling gear to the Wichita area.
The family owned-and-operated business has been a Wichita institution since 1973, and is still pleasing customers every year. In 2012, it was voted Wichita's Best Bike Shop by readers of the Wichita Eagle.
Here's a promotional video that the shop put together to explain their philosophy:
"We're a mom-and-pop store that's been here 40 years. It was all in the family with my dad, myself, my two older brothers, and now my sons. The bicycle industry has changed over 40 years, but the Bicycle X-Change is constantly changing. We try to ride our product, we try to test all our product. We started a lot of races and events, work with sponsors here in town. We love what we do, and thank you for the last 40 years. We want to continue with another 40 years. We are Bicycle X-Change."
In addition to selling bikes, the Bicycle X-Change makes it a priority to give back to the community. Each year, they donate over $20,000 in bicycles, service, and accessories to charitable organizations in the community, and donate bicycles to the deserving children of Wichita through the "Little Wheels for Big Deals" drive.
Here are some photos from the shop: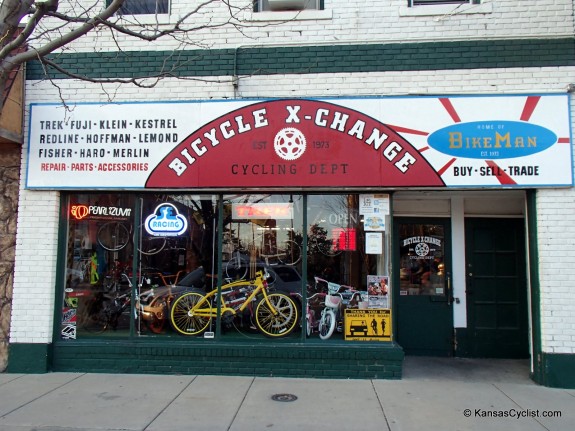 This is the entrance to the shop, and even just peeking in the window gives you an idea of how jam-packed the store is with bikes of all kinds.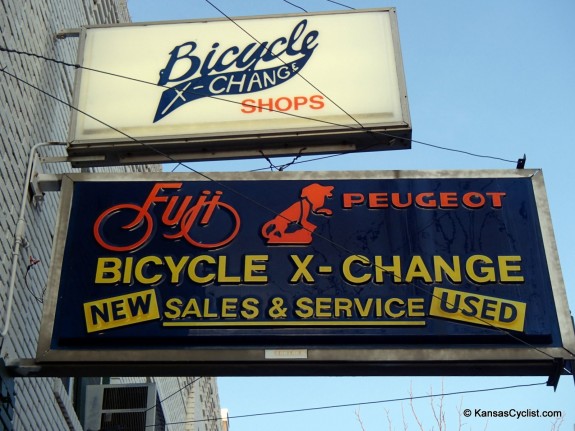 Love the old signs. Peugeot!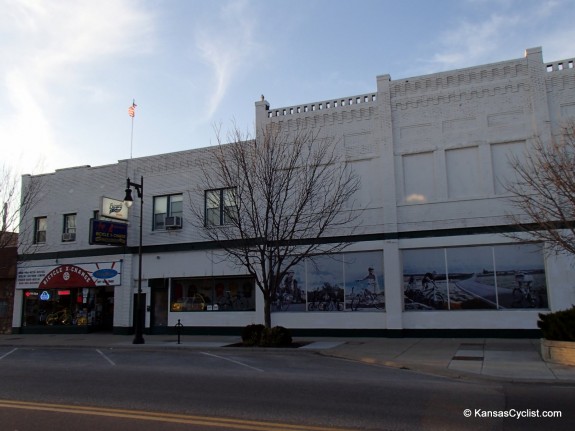 This exterior shot shows what a large building Bicycle X-Change has … and it's all bikes!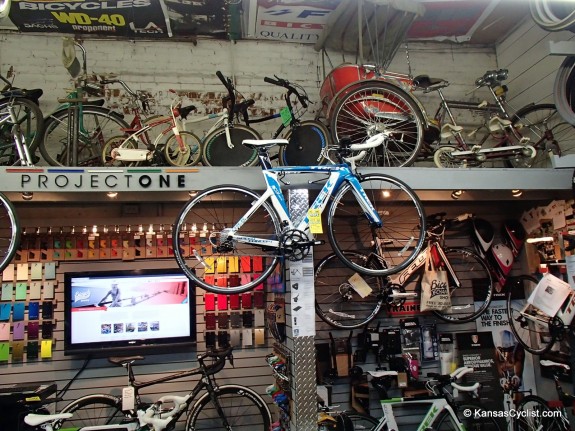 Once inside, it's bicycles, bicycles, bicycles everywhere you look. Many of the ones on display are antiques and classic vintage bikes. The shop is practically a bicycle museum.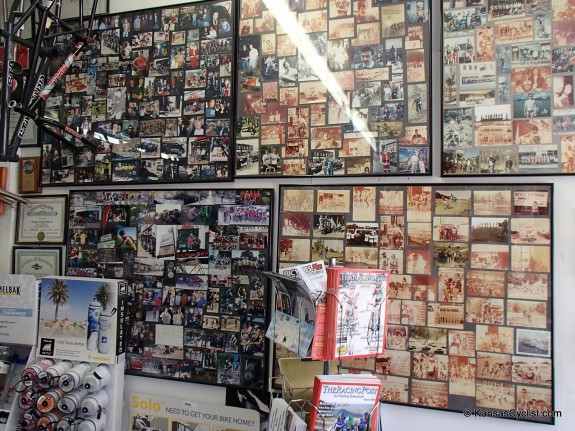 Nearly an entire wall is dedicated to old photographs.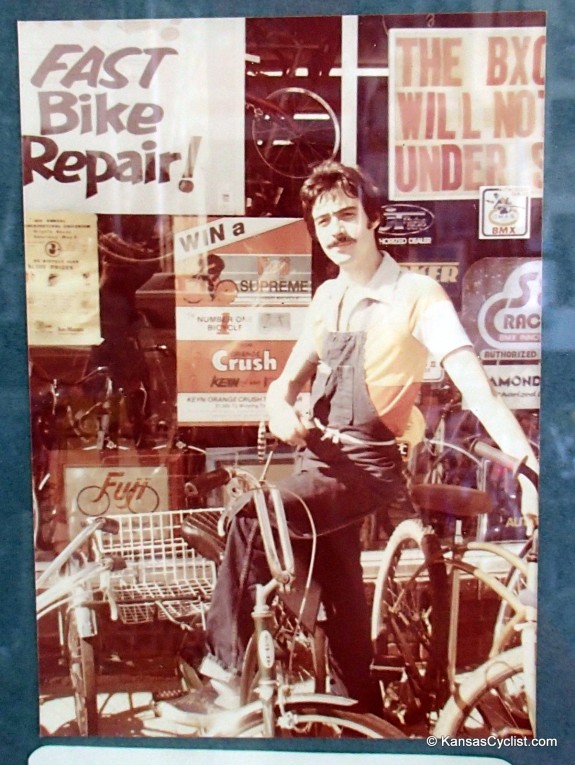 Loved this shot of Bikeman from way back.
The Bicycle X-Change is very proud of their new 7,000+ square foot expansion. It's been sealed off from public view until now, but Bikeman was kind enough to give me a glimpse when I was in town. Thanks for the tour, Bikeman!
Friday, April 19th is the big 40th Anniversary Celebration, with tons of swag, giveaways, and great deals to celebrate their big day.
Congrats and thank you, Bicycle X-Change!
Post tags: Bike Shops, NewsBlog, Wichita