Vintage photos of bicycles in Kansas are always interesting. This one shows a bicycle shop in Wichita, around 1910: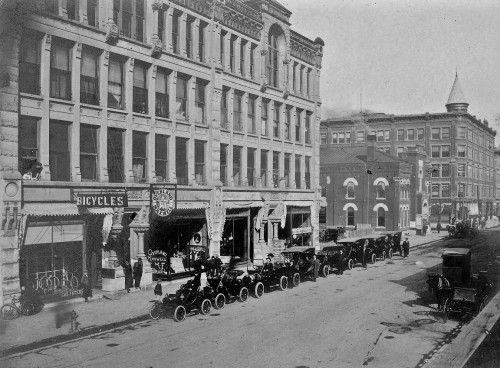 This image is from Kansas Photographs Collection at the University of Kansas, where it's described as "New cars parked in front of Star Automobile Co. and bicycle shop", and dated 1910-1920.
That sort of implies that the two shops were part of the same business, but that's probably not true.
The Star Automobile Company was located at 137 North Market, and was formed in 1908. They sold cars from Brush (1907–1913), E-M-F (1909 to 1912), Maxwell (1904 to 1925), and Overland (1908 to 1912). Judging by those dates, a 1909-1912 timeframe sounds about right.
The current streetview of 137 North Market shows nothing resembling the photo, so apparently these buildings are long gone.
Here's another shot, from the same era, showing a parade headed down the street: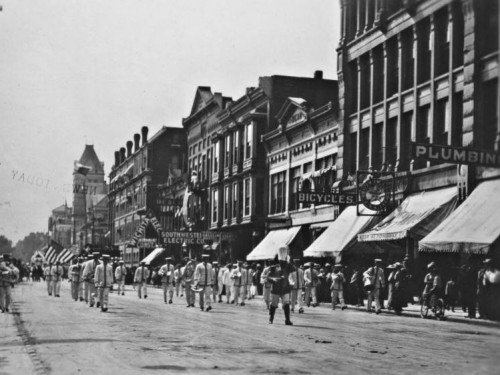 This image from Kansas Memory is dated from "1908 to 1911", and shows a similar scene
Does anyone have any further information about this early Wichita bike shop?
Post tags: Bike Shops, Wichita