A bicyclist was killed in Kansas City, Kansas on Tuesday, July 9, 2013. Information on the collision is still sketchy at this point, but here's what's been released so far.
According to KCTV5:
Police said a bicyclist who struck a moving car later died from his injuries.

The crash happened about 2 p.m. Tuesday in the area of 12th Street and Ruby Avenue.

Police said their preliminary investigation shows the male bicyclist in his 30s was traveling northbound on South Valley Street and, when entering the intersection onto Ruby Avenue, struck a car traveling westbound.

The bicyclist was taken to the hospital, where he died. Police are waiting to release his identity until all family has been notified.

The driver of the car stayed on the scene and the police department's traffic support unit is investigating.
Here's a Streetview of the intersection, first from South Valley Street, looking northbound towards the intersection with Ruby Avenue [Streetview]: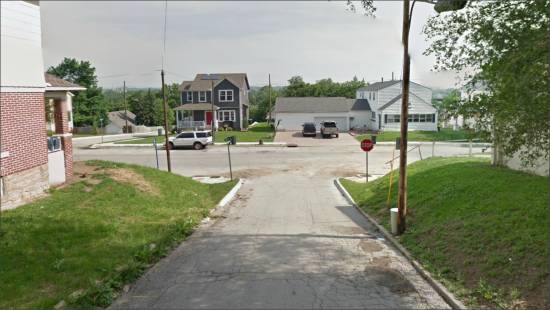 And this is the view from Ruby Avenue, looking west, with the intersection with South Valley Street on the left [Streetview]: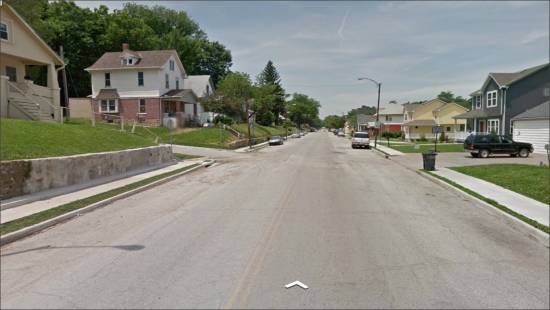 This is the second bicyclist killed in Kansas in 2013. Gail Kline was killed near Salina on May 31st.
I'll follow up with additional information as it's released by KCK police…
Post tags: Kansas City