Friday February 16 was Winter Bike To Work Day 2016. Kansas had 29 participants who took the time to register themselves, as well, of course, countless others who commute to work pretty much every day regardless.
With 14 riders, Wichita was the #83 city in the world, and it's good to see folks from all around the state participating.
Here in Iola, here are a few glimpses of my ride into work: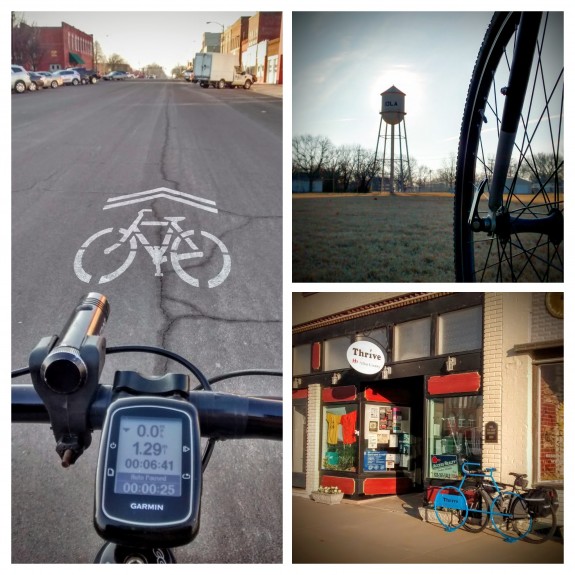 It's only a little over a mile, but I get to stop at a park, ride on some bike-friendly trails and quiet streets, and take advantage of front-door bike parking. I must say, it's a pretty sweet little commute.
Post tags: Iola