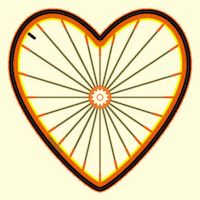 A "Bicycle Summit" is a gathering of bicycle advocates, bike enthusiasts, businesses, bicycling event organizers, and the general public, to celebrate bicycling!
A bike summit provides a venue to learn about bicycling issues, also serves as a way for people to socialize with others in the bicycling community. All too often, cycling is a solitary activity, so it's important and inspiring to meet others who love the same things we love, and are working towards making their communities safer and friendlier places to ride a bike.
Kansas Bicycle Summit
There is currently no Kansas Bike Summit. There have been discussions, among various groups, but so far no firm plans...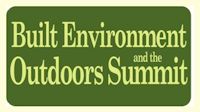 The closest thing Kansas has to a bike summit is the annual Kansas Built Environment and Outdoors Summit, which "highlights the ways in which the design of a community – where people live, work, learn and play – and the built environment – a community's bikeability and walkability, access to fresh fruits and vegetables, and safety – profoundly affect each community member's ability to be healthy and active. The event is planned and coordinated by a variety of state, local government, non-profit and community organizations and advocates who are committed to promoting active lifestyles and healthy environments."
The Kansas Built Environment and Outdoors Summit takes place each Autumn, in a different host city each year.
(Overland Park hosted a Midwest Regional Bike-Ped Conference in 2004, but that event has not been repeated.)
Arkansas Bike Summit
Arkansas does not currently host a statewide bicycle summit.
Colorado Bicycle Summit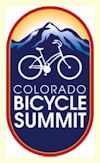 The Colorado Bicycle Summit, hosted by Bicycle Colorado, brings together people from all over Colorado to talk about how to improve bicycling in our state. During this two-day event, held in downtown Denver, attendees learn best practices for making change happen at the city, county and state levels; learn about bicycle-related issues for the Colorado Legislative Session; spend the morning at the State Capitol, with access to state legislators; and network with bicyclists of all flavors at the Summit Happy Hour and Expo.
The Colorado Bicycle Summit is held each year in early February.
Iowa Bicycle Summit

The Iowa Bicycle Summit, hosted by Iowa Bicycle Coalition, "is the education conference that trains engineers, community officials, and advocates on how to build better bicycle facilities. The Iowa Bicycle Summit is the must-attend workshop if your community is building, designing, or planning a trail or bike lane or more bicycle facilities."
The Iowa Bicycle Summit is held each year in late January, in conjunction with the RAGBRAI route announcement.
Missouri Bike Summit

Missouri does not currently host a statewide bicycle summit.
However, the Missouri Bicycle and Pedestrian Federation does organize an annual Capitol Day each April, which includes "an awards ceremony for bicycle and pedestrian leaders in Missouri, a Legislators Bicycle Ride, and visits with Missouri legislators."
In addition, the Missouri Trail Summit is held each year, with educational sessions and presentations on important trail projects around the state.
Nebraska Bike Summit
Nebraska does not currently host a statewide bicycle summit.
Oklahoma Bike Summit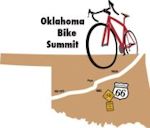 The Oklahoma Bicycling Coalition hosted the very first Oklahoma Bike Summit in November 2011. The two-day event featured a variety of speakers and sessions, and included keynote addresses from Andy Clarke, President of the League of American Bicyclists, and Lon Haldeman, RAAM champion and cross-country record holder. The event also included sessions focused on bicycle facility design, bicycle tourism, bicycle education, and Safe Routes To School, as well as a reception to allow people to mingle and visit with the speakers in a relaxed environment.
The 2014 Oklahoma Bike Summit is scheduled to begin on January 18 in Tulsa.
National Bike Summit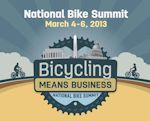 Each year, the League of American Bicyclists hosts the National Bike Summit, the premier meeting for bicycle dealers, businesses, and advocates. From meetings with Senators and Representatives on Capitol Hill to discussions with cycling leaders across the country, the National Bike Summit is the largest gathering of cycling enthusiasts of all types, to tell Congress about the benefits of bicycling.
The National Bike Summit takes place each year in early-to-mid March, in Washington, DC.
Pro Walk/Pro Bike Conference

The Pro Walk/Pro Bike Conference is the leading international conference on Walking, Bicycling, and creating great communities through Placemaking, with more than 100 program sessions, mobile workshops, and problem-solving workshops.
The Pro Walk/Pro Bike Conference takes place every other year.
National Bicycle Tourism Conference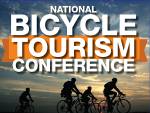 The National Bicycle Tourism Conference is attended by hundreds of bicycle event professionals, advocates, bike tourism leaders and cycling enthusiasts eager to learn and network with others in the bicycle industry. The conference includes lectures, interactive sessions, group discussions and breakouts with a variety of topics related to the successful and safe administration of cycling events.
The 2013 National Bicycle Tourism Conference will be held in Iowa City/Coralville, Iowa on November 6-9, 2013.
Other Bike Summits
Many other states (and even some cities) have their own bike summits or similar events:
It's encouraging to see so many states host bike summits!