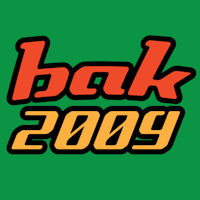 Tomorrow, June 6th, is the official start date for Biking Across Kansas, the annual bicycle tour across the Sunflower State.
Today, more than 800 riders are converging on the town of Syracuse, only 17 miles from the Colorado border. People coming from Kansas City began loading their bikes on trucks and boarding buses at 6am this morning for an all-day trip across the state. Getting moving early is good practice for the week, as many days on the road begin at sunrise!
As riders filter into Syracuse today, they'll sign in, pick up their information packets, and set up their campsites on the school grounds. If they have time, they'll likely get on their bikes and begin pedaling west for a photo-op at the Colorado state line. Riders who ride to the line and back can make a leisurely start the next morning; riders who don't make the Friday run will need to do so Saturday morning, turning the 52-mile day into an 86-mile day, a long ride to start a long week!
Here's a map of the route across the state: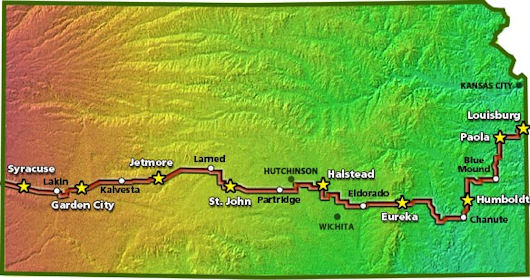 Each night during the week, BAK organizers hold a riders meeting, discussing the next day's route and weather, and letting people know about the activities planned in the next town. In addition to the daily meeting, BAK is trying something new this year, using text messages and Twitter to keep riders informed.
Whether you're riding along with the pack, or just watching from afar as I am this year, you can follow BAK on Twitter and Facebook. You can also watch for updates and images during the week at bak.org, or send a message to a rider using the BAKMail system.
Post tags: Biking Across Kansas