Dear Olathe:
I appreciate your putting in this bike lane. I'd appreciate it even more if I could use it: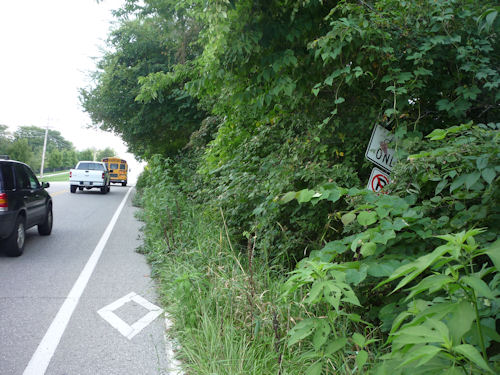 P.S. You might also want to fix that "Bike Lane/No Parking" sign so that people can actually read it…
Note: This is on Dennis Avenue looking east, near Hedge Lane.
And Olathe, you know I'm just giving you a hard time. You really do have one of the best bike lane systems in the state of Kansas, and it's growing and improving every year, and we really appreciate it.
This little section needs to be fixed, though…
I also really enjoy your new bike lane symbols. This one seems to be endorsing the "crank forward" designs popularized by Kansas' own RANS Bicycle Company: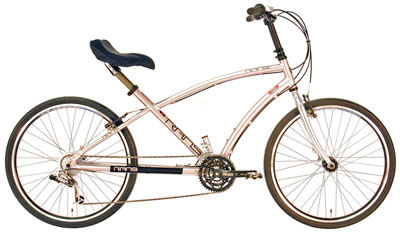 RANS 'Street' Crank Forward Bicycle
Way to support the local small business! And that helmet design seems especially jaunty!