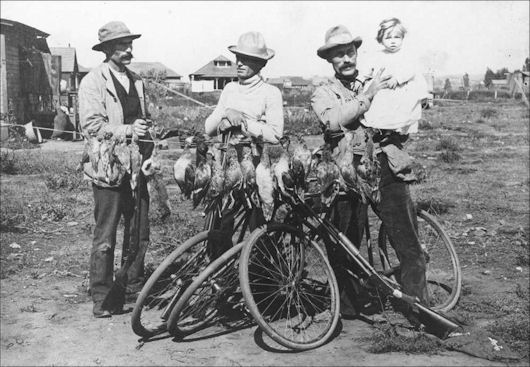 In the early 20th century, the bicycle was often the SUV of choice, able to travel long distances, move quietly, and haul all you needed for a day afield. These three duck hunters look like they've had a successful hunt!
And yes, people are still hunting by bicycle yet today (as you can see here and here and here): "Hunting by Bike can be very rewarding if done right. It allows the hunter to quickly and quietly travel long distances. It allows the hunter to get farther away from crowds. It also allows the hunter to haul larger loads than can be carried with just a backpack."
Photo courtesy of Kansas Memory, from the archives of the Kansas State Historical Society.