The Oz Bicycle Club of Wichita, Kansas recently launched a new version of their web site, featuring a wider and more open layout, an expanded and more-easily-accessed event calendar, plus (finally!) an RSS feed.
Although the new design appears to be a work in progress (many links aren't working yet or consist only of boilerplate text), it's a great start, and long overdue for "one of the oldest and largest cycling clubs in the midwest".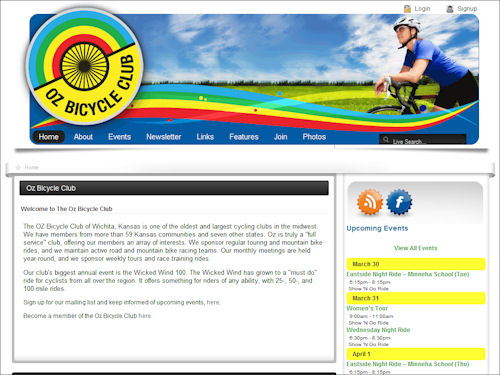 Also of note is a new email newsletter and a new Facebook page for the club. The site also advertises a Twitter feed, though that doesn't appear to be active yet.
Nicely done!
You can check out the new web site at http://www.ozbikeclub.com/.
Post tags: Bike Clubs, Wichita