Today is day #29 of the 2012 30 Days Of Biking challenge.
It was a soggy morning, but by mid-afternoon the rain had moved on, though gray clouds remained. I took a short ride to a local park, wanting to check up on the progress of the wild berries.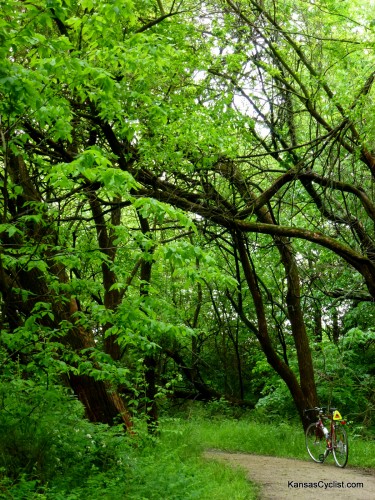 The rain certainly turned this a trail a lush green!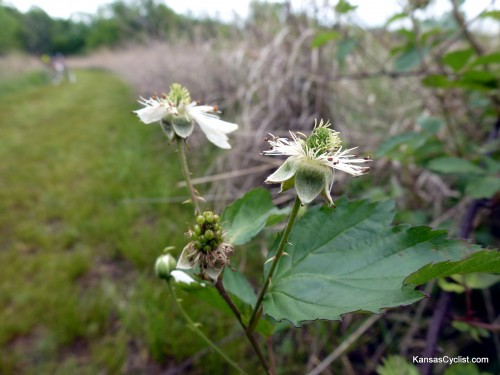 Some blackberries are still in bloom, though the berries are beginning to appear on others. If the weather doesn't turn nasty, it looks like we might have a nice crop.
Of course, last year the blackberries looked good at this time of year, but a long stretch of hot and dry weather wiped out the entire harvest. Hoping that doesn't happen this time around…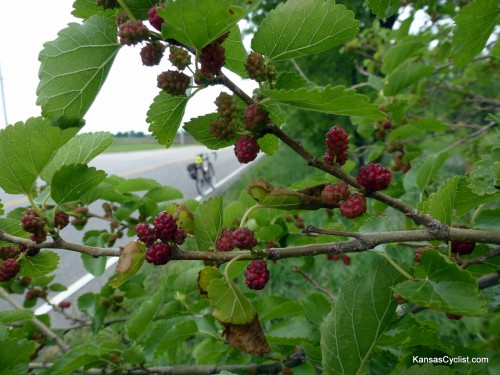 The mulberries are progressing quickly. It was just a few weeks ago that they were just setting on. Now they're already starting to color up. Won't be too long now!
Post tags: 30 Days Of Biking 2012