Today is day #17 of the 2012 30 Days Of Biking challenge: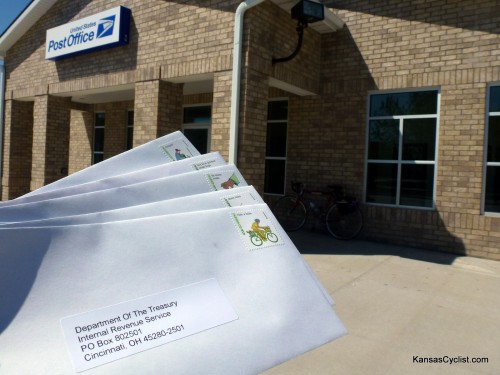 I normally get my taxes filed well before the deadline, but this year, a combination of procrastination and unanticipated events caused me to wait until the very last day.
The stamp on the top letter: "Ride a Bike" from the "Go Green" series of "forever" stamps.
I rode the bike to the Post Office, of course!
No bike rack at the Post Office, unfortunately. How is that even legal? Shouldn't the United States Postal Service be leading by example? Yet none of the post offices in my area (several built very recently) have bike racks. What a shame…
Post tags: 30 Days Of Biking 2012