This study came out a few years ago, but bears repeating, because the findings are quite impressive, and the implications are so profound for our communities, and for industries such as tourism, which is such an important economic engine for the state of Kansas.
The International Mountain Bicycling Association (IMBA) and Shimano released a study in 2008 titled "The Economics and Benefits of Mountain Biking".
I was unable to find the full report, but here's a brochure that summarizes the study (view PDF):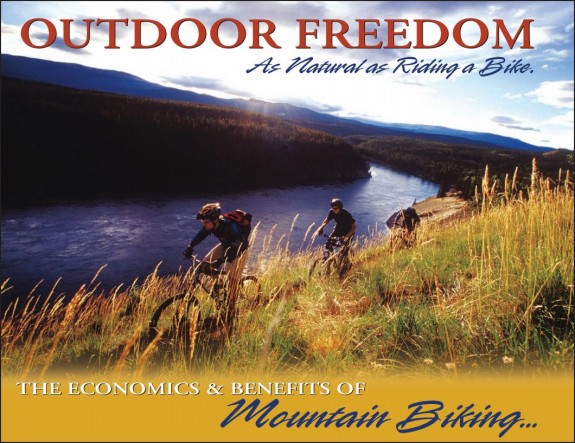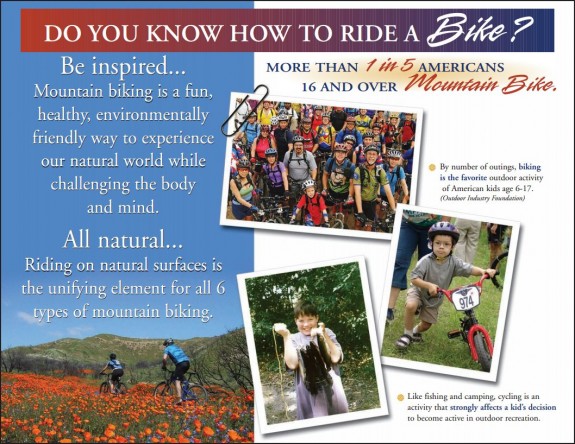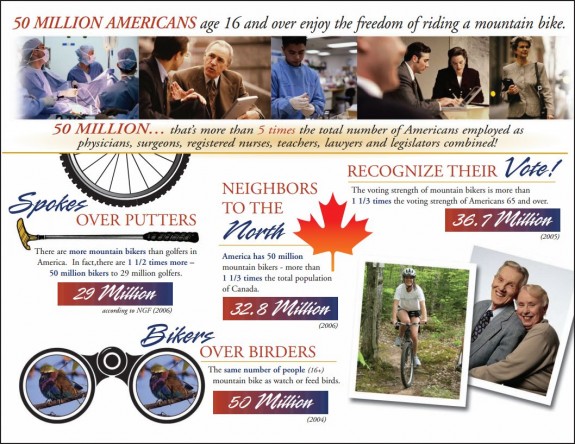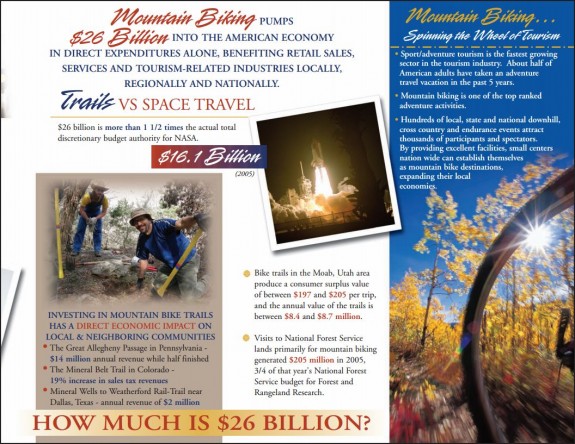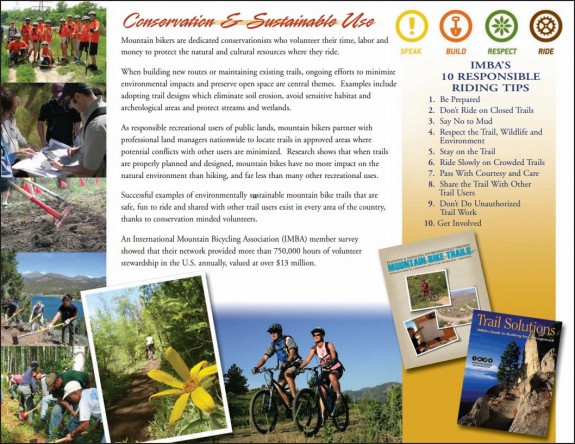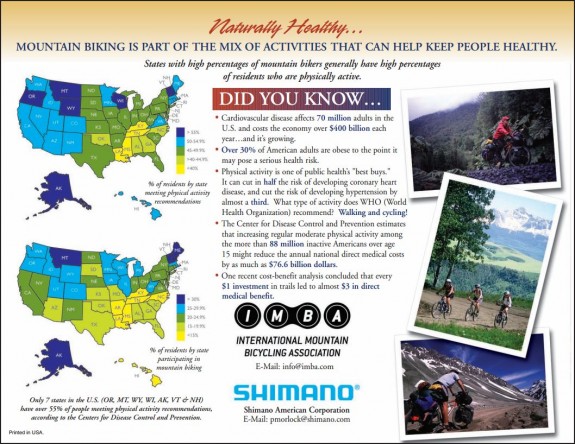 Highlights From The Study
Some notable quotes that jump out:
— "More than 1 in 5 Americans 16 and over mountain bike." If those numbers hold true in Kansas, that's something like 450,000 adults in Kansas who ride a mountain bike!
— "By number of outings, biking is the favorite outdoor activity of American kids age 6-17." Kids love to ride bikes! (Big kids do, too. 🙂 )
— "Mountain Biking pumps $26 Billion into the American economy in direct expenditures alone." That doesn't count the substantial and long-term indirect impacts, such as improved mental and physical health, and the improved productivity that comes with an active lifestyle.
— "Sport/adventure tourism is the fastest growing sector in the tourism industry. Mountain biking is one of the top ranked adventure activities."
— "Every $1 investment in trails leads to almost $3 in direct benefit." It's a well-known phenomenon that investments in bicycling infrastructure, whether on-road or off-road, has a very high return-on-investment, and is a huge job creator. It is one of the very lowest-cost and highest-impact investments that communities can make in themselves.
Kansas Mountain Biking
Unfortunately, no one has commissioned an economic impact study of mountain biking in Kansas, but even here, a state with no mountains, mountain biking is a big deal!
Just look at the wide variety of mountain bike trails and rail-trails throughout the state. Look at the tremendous popularity of recreational trail rides, gravel grinding, and mountain bike and cyclocross racing in Kansas.
The Kansas Department of Wildlife, Parks, and Tourism touts mountain biking on Kansas Trails in their 2013 Kansas Travel Guide: "There is this myth that Kansas is flat. Tell that to the mountain bikers who hit the many trails of the state, county, and city parks. Flat? No way. If you want roller-coaster, zip-line-fun-without-the-line, rocky-trail challenges, then look no more."
Most state parks offer biking trails, and more and more Kansas communities are creating trails for their residents, and feature bicycling prominently in their tourism marketing.
The Travel Industry Association of Kansas has made bicycling a major part of their strategic vision, suggesting adding "biking trails to every scenic and historic byway, and each historic trail through the state". All these new trails would have an huge impact on Kansas tourism, and make Kansas a major destination for people looking for an active adventure.
So yeah, mountain biking is big business — and getting bigger every year!