The Melvern Riverfront Park and Trails are located in Melvern, Kansas and feature several miles of hiking and biking trails along the Marais des Cygnes River.
I had a chance to ride these trails again, so thought I'd share a few photos: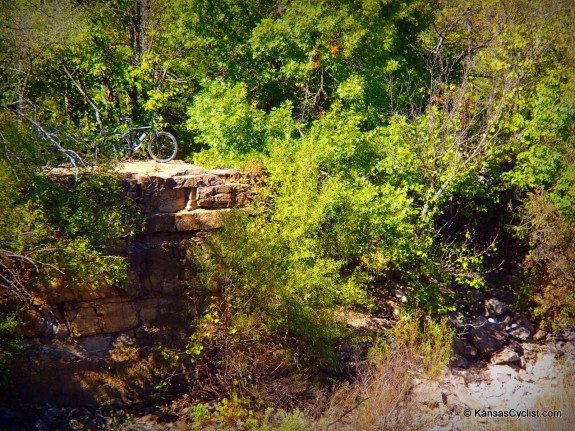 There's an old quarry on the property, which is now a wetland (though it was dry when I was there. One side of the quarry features this 20-foot-tall bluff, which is a nice place for photo opps.
The trail map, located at the entrance kiosk, provides an overview of the ten different trails.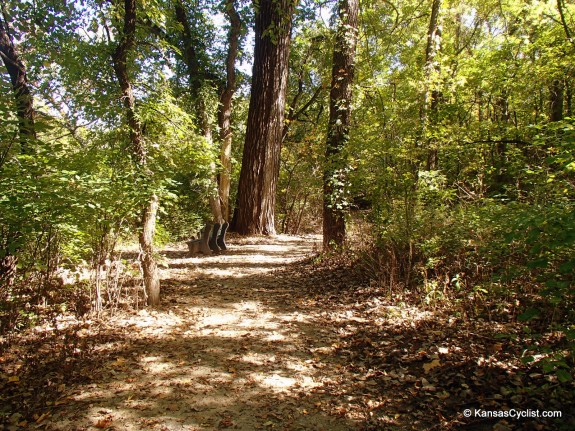 This is the River Trail, a 6-foot-wide gravel trail which makes for easy walking and access to fishing on the river.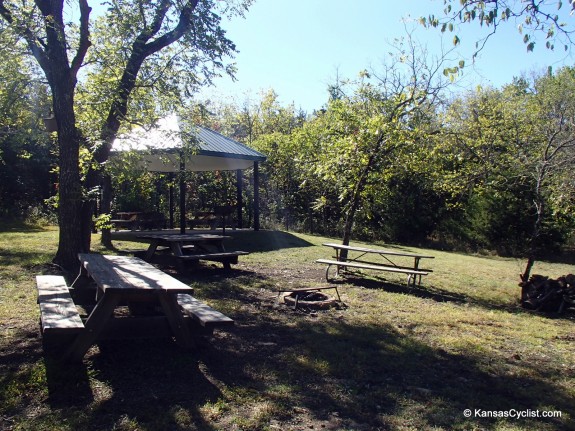 The Friends of the Trail group does a great job maintaining the trails, and also provides a number of amenities, including numerous benches, restrooms, a bike rack, and this shelter house with picnic tables, grills, and a fire pit (with firewood!).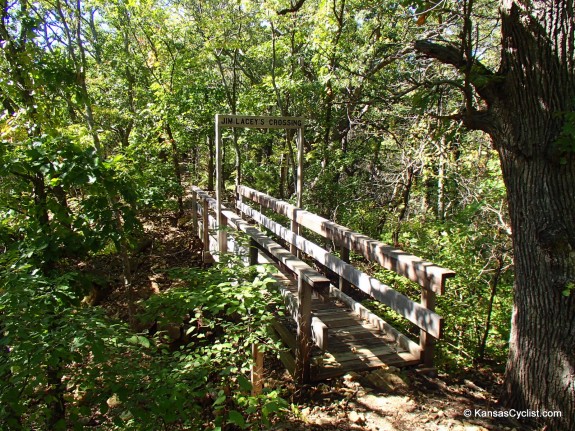 This wooden bridge is on the Rocky Ridge Trail, and crosses over the Wahoo Trail.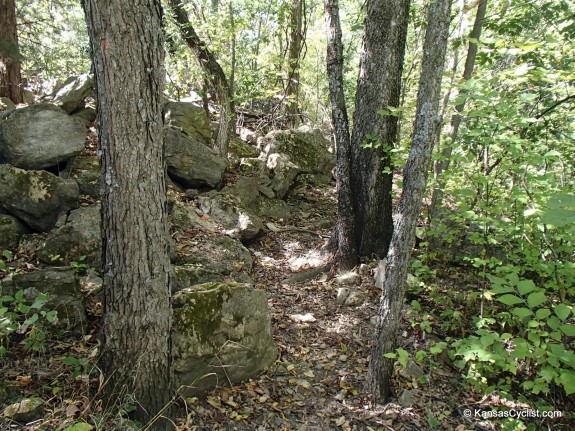 This is part of the singletrack trail network, and gives a good look at some of the large rocks through which the trails pass.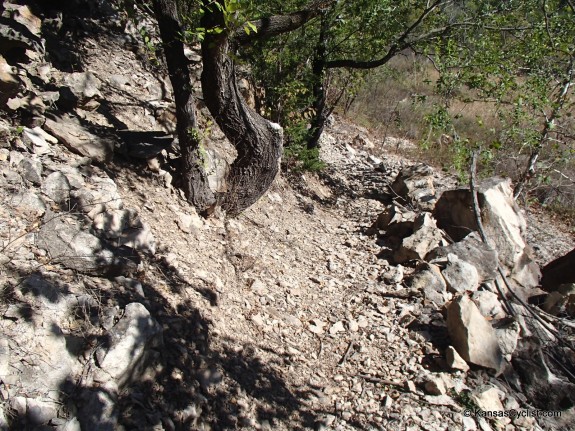 This is part of the trail that skirts the edge of the old quarry. It's completely rocky like this for some distance.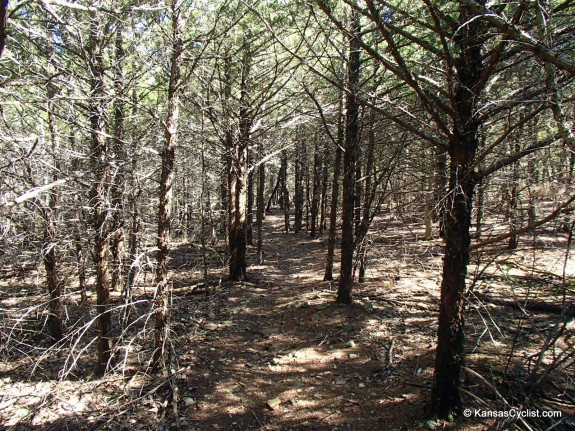 Not all of the singletrack is rocky. Here a trail runs through a stand of cedar trees.
Overall, I find the trails to be pretty challenging. I was riding an old rigid steel mountain bike with 26-inch wheels, and I ended having to walk several parts of the trail system. That may say more about my mountain biking skills, and the capabilities of my bike, than it does about the difficulty of the trails, though.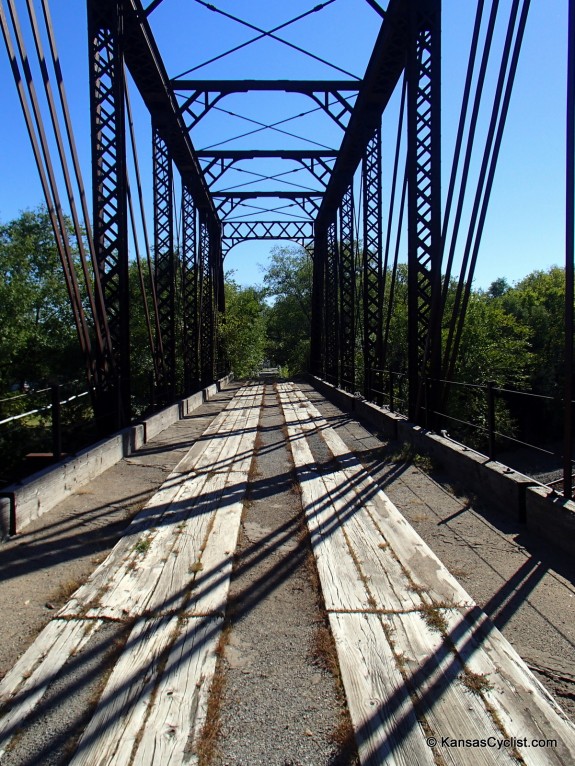 While you're in Melvern, be sure to check out the Pine Street Bridge, was built in 1909 over railroad tracks. The bridge, which was placed on National Register of Historic Places in 2003, is closed to motor vehicles, but open to bicycle and pedestrian traffic. It does not currently connect to any trails, but is accessible from local streets.
Melvern is located just a few miles north of I-35 between Emporia and Ottawa. The park is located on the north edge of town, just past the high school. If you're passing through the area, stop in for a look — these trails are definitely worth checking out!
The shelter house can be reserved by contacting the Friends of the Trail at melverncity@hotmail.com or 785-817-7006.