Very shocked and saddened to hear of the passing of Kansas cycling legend Steve Tilford:
A chain reaction accident involving two semi-trailer rigs and a van killed two men — including internationally known cyclist Stephen Tilford — early Wednesday morning on Interstate 70 near the Utah-Colorado border.

Utah Highway Patrol Sgt. Todd Royce said the tragic events began with the first semi drifting off the road and then overcorrecting. It overturned, coming to rest on its side and blocking all eastbound lanes of the highway at mile marker 214.

Moments later, a Mercedes-Benz van plowed into and through the big rig's trailer. Tilford, 57, of Topeka, Kansas, got out and was standing next his vehicle when a second semi crashed into the wreckage, striking and killing him.
Read more from the Salt Lake Tribune.
A Topeka resident, Tilford has been a world-class athlete for decades, competing in road, mountain, and cyclocross events. He was a member of the Mountain Bike Hall of Fame, won five Union Cycliste Internationale masters' class championships, four U.S. National Cyclo-Cross titles and two world championships in Masters Cyclocross competitions, in addition to a U.S. National Mountain Bike championship.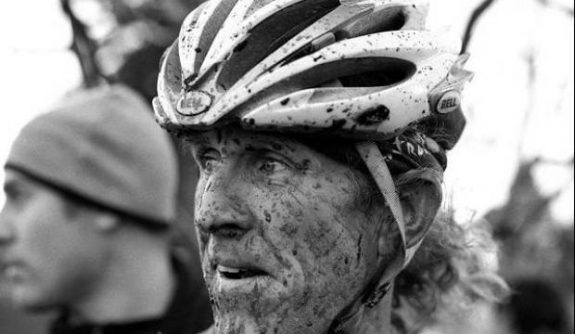 (Photo courtesy of Topeka Capital-Journal)
Learn more:
In addition to his cycling feats, Steve was an accomplished blogger, writing nearly daily at SteveTilford.com. His writing revealed a kind, thoughtful, and generous soul.
His death leaves an immense void for all who knew, loved, or followed him.