With Kansas currently locked in the icy grip of Winter, it may be hard to imagine, but Spring is not far off. And Spring bicycle racing is already here, with the first road race of the new year kicking off this coming weekend.
Here's the flyer for the Spring Fling Criterium Series, with races on February 27th, March 6th, March 13th, March 20th, March 27th, and April 3rd at Clinton Lake near Lawrence, Kansas: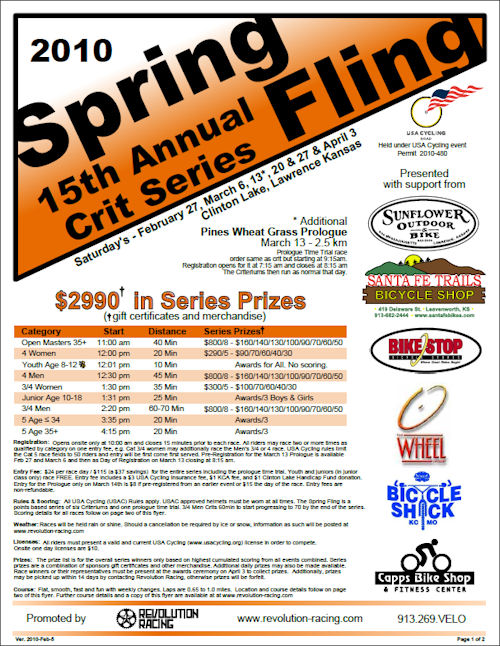 Also on tap is the That Dam Race Again, Again, and Again series, which rolls March 7th, March 14th, and March 21st at Lake Perry, Kansas: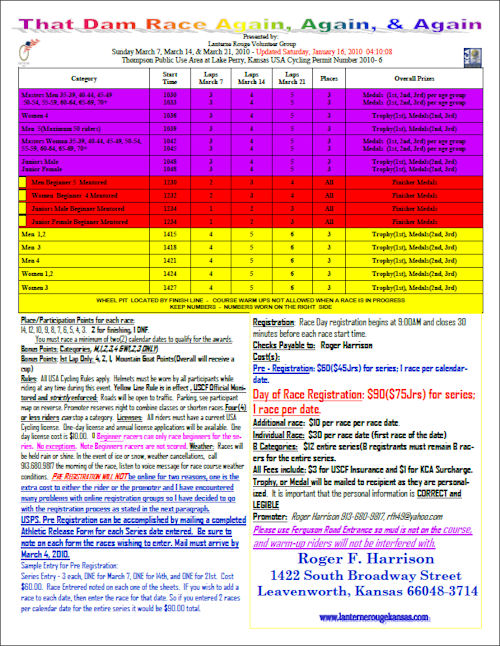 Both series are beginner-friendly, so they're a great opportunity to learn what bicycle racing is all about, in a competitive but supportive environment.