There are many beautiful places in this world, but autumn in Kansas is one of the very best. Hope you were able to get out and enjoy the fall colors!
Here are some of my photos from Fall 2011: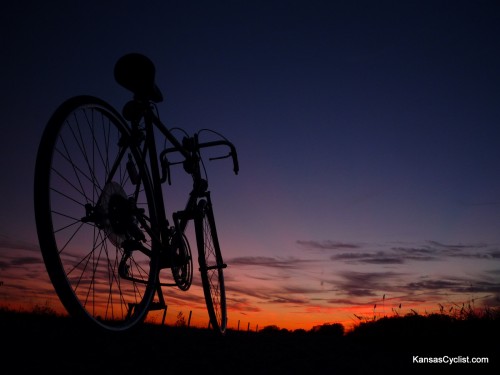 Autumnal equinox sunset.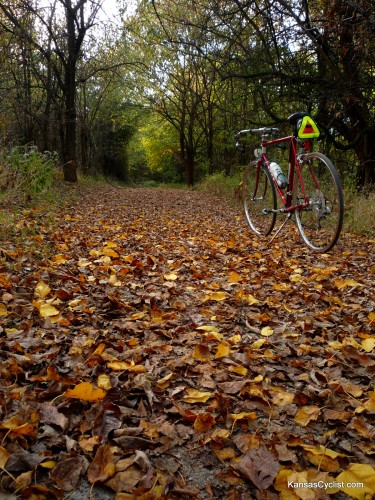 The crunch of fallen leaves beneath bicycle tires is one of the tactile pleasures of autumn…
Fiery Fall Colors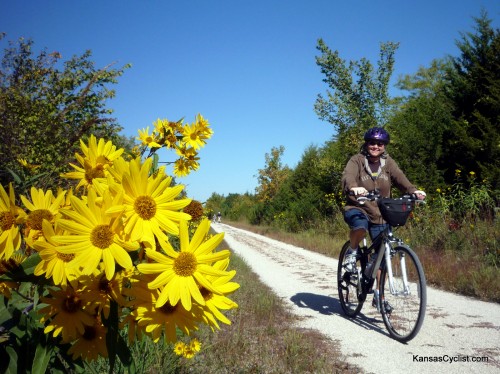 This photo was taken on the Flint Hills Nature Trail near Rantoul, with members of the Miami County Velo Cycling Club on their annual Fall Trail Ride.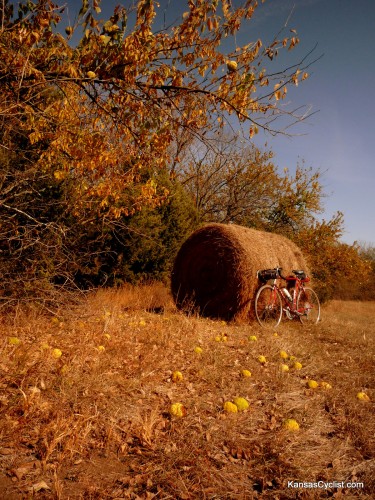 Hedge apples and hay bales…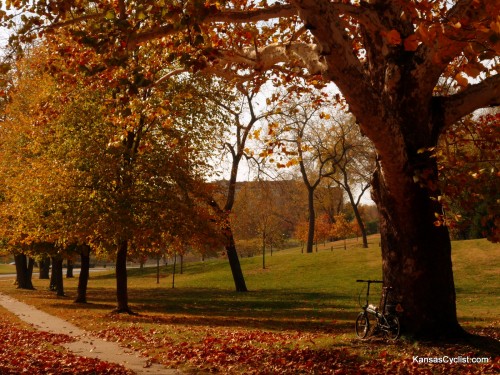 A beautiful old cottonwood at Hyde Park in Kansas City.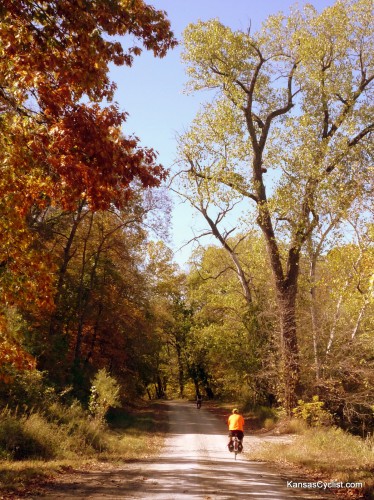 Touring the scenic back roads of Linn County, Kansas by bicycle.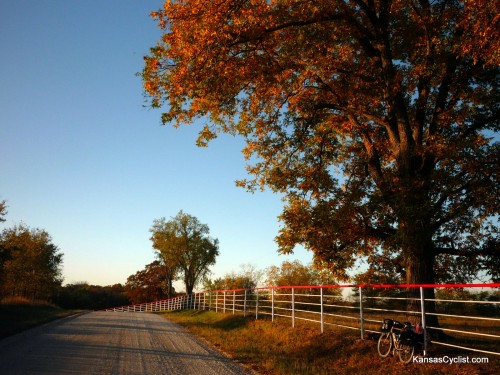 Early morning autumn light.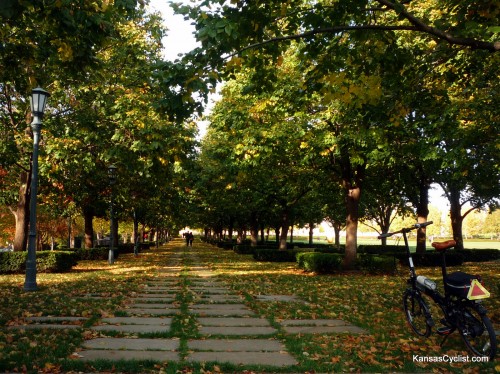 Spent a pleasant Saturday afternoon exploring Kansas City. This scene was from one of the paths surrounding the Nelson-Atkins Museum of Art.
An old one-room schoolhouse in Miami County, Kansas.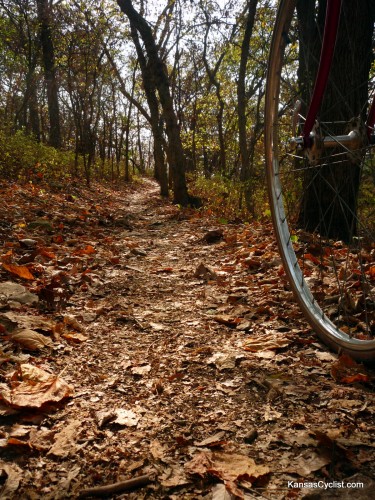 This photo is from the mountain bike trails at Kill Creek Park near De Soto, Kansas. I wasn't on the right bike for singletrack, but it was still fun on a lovely fall day.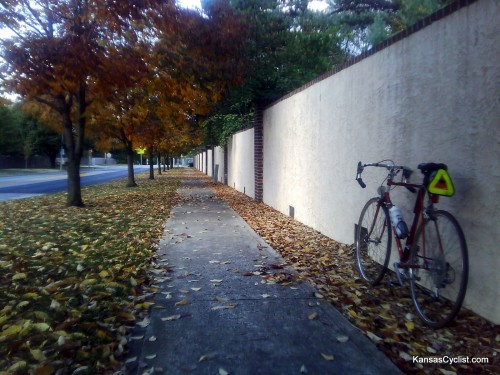 Along Lamar Avenue in Overland Park, Kansas.
If you have some photos you'd like to share, please link to them (on Facebook, Flickr, Picasa, or the like) in the comments!