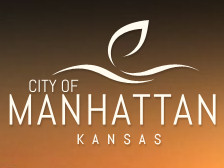 Manhattan, Kansas, the state's newest Bicycle Friendly Community in the state, is holding an open house on June 20th to discuss bicycling improvements in the Little Apple.
According to BikeManhattan.info:
The Bicycle Advisory Committee is hosting a Public Open House on Wednesday, June 20, 2012 from 5:00-7:00 p.m. in the City Commission Room, City Hall, 1101 Poyntz Avenue, with presentations at 5:30 p.m. and 6:30 p.m. The Bicycle Advisory Committee has been working to identify recommended bicycle infrastructure improvements around the community and to develop updated policies that will help facilitate bicycling in Manhattan, in an effort towards incorporating these documents within the Manhattan Urban Area Comprehensive Plan. These draft documents can be found at http://cityofmhk.com/DocumentView.aspx?DID=11481. Members of the Bicycle Advisory Committee and City staff will be present to answer any questions that you may have and receive your input and suggestions. Please plan to attend.
In addition, the Manhattan City Commission was recently presented three bicycle-related funding requests for the 2013 Capital Improvement Program (CIP):
An extension of the Linear Trail at Poliska Lane (see Where the Sidewalk Ends)
Infrastructure including a Bicycle Boulevard on Laramie from 11th – North Manhattan, bike lanes on 11th from Moro-Laramie, a Bicycle Boulevard on North Manhattan from City Park to Anderson, and a Bicycle Boulevard on Humboldt from 19th-4th
A part-time Bicycle Coordinator
Manhattan cyclists are asked to contact the City Commissioners and request their support for all three (emails addresses here).
Get involved, and help to keep up the momentum!