Air Capital Memorial Park Singletrack is holding their Grand Opening party on Saturday, May 18th from 10am-12pm, to showcase this new addition to the Wichita bicycling scene.
Air Capital Memorial Park is located on the west side of Wichita, at 9501 W Kellogg Dr, Wichita, Kansas 67209. There are currently about 2 miles of singletrack trail, with about a half mile of that being beginner-friendly, and the rest consisting of intermediate and advanced trails. The trails have been built by volunteers from Kansas Singletrack Society and Lee's Bike Shop.
The park boasts some new signage to help you find your way: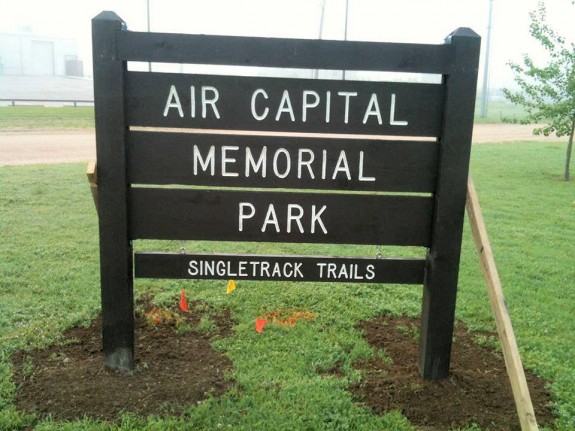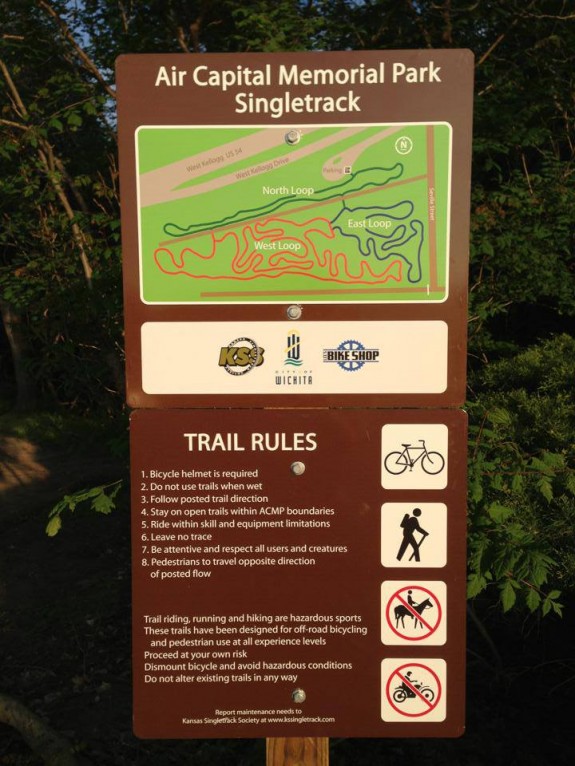 Here's a trail overview map: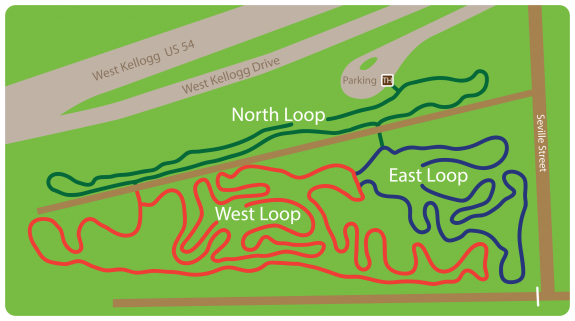 The prior three images are courtesy of the Air Capital Memorial Park Singletrack Facebook Page.
Here are a couple shots that I took when I visited the trails in early April: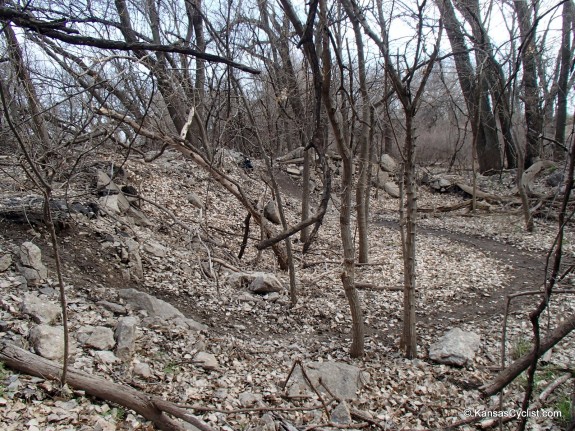 This is part of the "East Loop", with lots of ups-and-downs, tight turns, and challenging obstacles.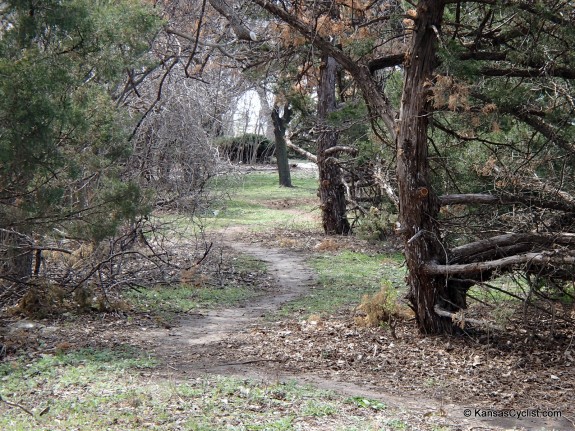 This is part of the "North Loop" trails — smooth, flowy, and fast.
Volunteers, thanks for all your hard work. It's great to see some new singletrack come online in Wichita!