The annual Trails Open House event will be held this year in Ottawa, Kansas, and will highlight the Prairie Spirit Trail and the Flint Hills Nature Trail, which meet in Ottawa.
The open house will be held at the Old Depot Museum, 135 West Tecumseh Street, in Ottawa, from 10am to 3pm.
Visitors can meet with trail, outdoor, and community representatives to receive information on trails and outdoor events in Kansas. Exhibitors include the Prairie Spirit Trail State Park, the Flint Hills Nature Trail (KRTC), Get Outdoors Kansas, City of Garnett, Franklin County Convention and Visitors Bureau, and Friends of the Prairie Spirit Trail. Members of other clubs and groups will be visiting the event as well, so feel free to mingle and learn about their group and programs.
Free grilled hotdogs will be served from 11am to 1pm and there will be no fee to use the Prairie Spirit Trail for the day.
If your group has events that you want everyone to know about make sure you visit with the Get Outdoors Kansas representative and see what they can do for you!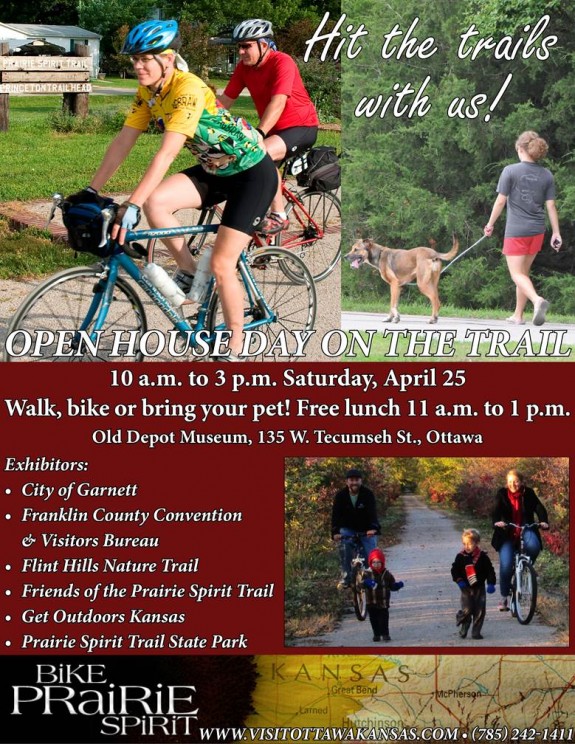 Post tags: Flint Hills Nature Trail, Ottawa, Prairie Spirit Trail, Rail Trail, tourism