Today is day #6 of the 2012 30 Days Of Biking challenge: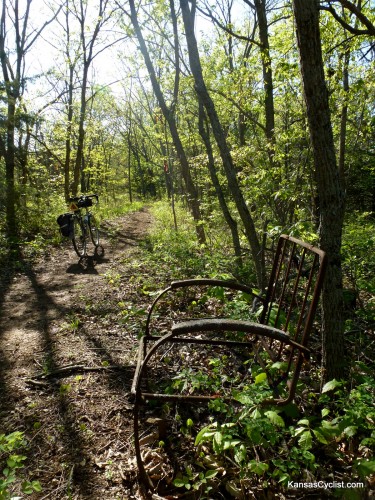 This trailside rest area offers a chair with a soft-as-air seat cushion.
This trail is located at Hillsdale Lake. It is primarily an equestrian trail. You can't see it here, but most of the trail is pock-marked with horse hooves and is a rough ride that requires frequent dodging of horse droppings.
Still, it's a lovely area, and I ride here occasionally. Just wish there were real mountain bike trails that weren't torn up by the horse traffic. My understanding is that area MTB groups have offered to build and maintain the trails, but the state park personnel have turned them down. Not sure why that is…
Post tags: 30 Days Of Biking 2012