Miami County, Kansas has a lot to offer bicyclists: a rich history and scenic countryside with many low-traffic paved roads, hundreds of miles of gravel roads, mountain biking trails at Hillsdale Lake, and the unfinished-but-still-rideable Flint Hills Nature Trail out of Osawatomie.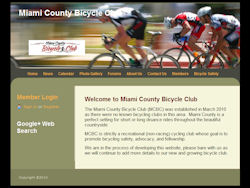 But cyclists in Miami County haven't had much of a social bicycling scene to be part of. If area cyclists wanted to ride with a group, they had to travel north to the Johnson County Bicycle Club or the Lawrence Mountain Bike Club. But suddenly, Miami County cyclists have not one, but two bike clubs close to home:
The Miami County Bicycle Club is a "recreational (non-racing) cycling club whose goal is to promote bicycling safety, advocacy, and fellowship." The club launched in late March, and appears to be still in the process of setting up their club and web site.
Their web site is at miamicountybicycleclub.com, and they're also on Facebook.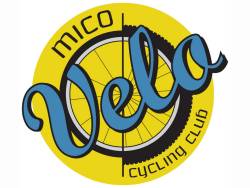 The Miami County Velo Cycling Club is focused not only on recreational cyclists, but also on competitive cycling and bicycles as transportation: "The mission of MiCo Velo Cycling Club is to promote bicycling as a sport, an alternative means of transportation, a safe and fun way to exercise in all of Miami County and its communities."
Their web site is at micovelo.com, and they're also on Facebook and Twitter.
The Miami County Velo Cycling Club debuted at the recent Roots Festival in Paola, as reported by the Louisburg Herald:
A group of Miami County cyclers have formed a new club to generate more awareness of their sport, and they kicked off their new organization with a ride throughout Miami County on Saturday morning.

The new group is called the Miami County Velo Cycling Club, and it is being spearheaded by Paola residents Scott Dreiling and Joe Knecht.

The group's website, www.micovelo.com, explains that "velo" is the French word for bike, and the club is all about biking and promoting it in the community.

"Over the past few years, we've noticed more and more bikes on the road and around the county. We've met a few riders on the road and trail from here. So, we wondered just how many more there were, and whether they (or you) would join a group and have a voice. With all these riders around, wouldn't it be nice to be able to do something about making cycling a bigger part of our community?" the website states.

About 25 cyclists gathered in the parking lot behind El Tapatio at 8 a.m. Saturday morning for the club's first group cycling event called Rock and Roll to Roots.

Some club members did a 10-mile loop around Lake Miola, while others chose to do a longer 20-mile ride down toward Block Corners and back to Paola.

Some cyclists, such as Rob White and Justin Benton, were practicing for the Midwest Meltdown Triathlon, which took place Sunday morning at Lake Miola. Others were simply enjoying the nice weather and good company while cycling with friends.

Scott and Christy Dreiling brought their children along and14-year-old Dillon, 10-year-old Nash and 6-year-old Cruz were all riding along with the other members of the club Saturday.

Joe and Steff Knecht also rode with their children, 10-year-old Jaden and 7-year-old Jordan.

The group hopes to have more rides in the future, but both Joe and Scott said they'd like to see club members get involved and post their own rides so more cyclists can start riding in groups.
The first official meeting of the new club is scheduled for Friday, September 10, 2010 at 6:30 PM at the El Tapatio Restaurant in downtown Paola.
It's great to see the new bike clubs get organized and help to spread the excitement about cycling opportunities in Miami County!
Post tags: Bike Clubs, Paola