Today is day #28 of the 2012 30 Days Of Biking challenge.
The Kansas City Metro Bicycle Club held their annual Spring Classic ride today, and they had a nice-turnout, with over 300 riders reported to have signed up.
The Spring Classic started in Lenexa, and offered three route options: 24, 46, and 70 miles. I did not participate in the ride itself, but rode to the second SAG stop, near Gardner: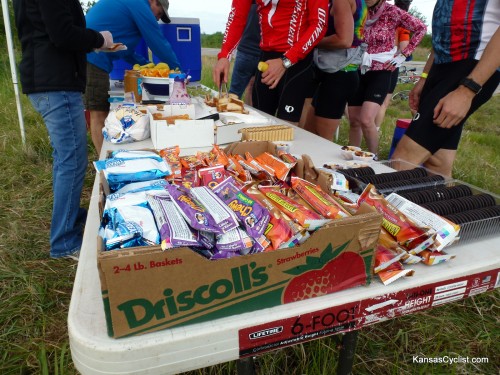 The SAG stop had quite a spread of goodies for the hungry riders that passed through on the 46 and 70 mile routes. Here you can see a variety of granola bars, cookies, fig bars, nuts, and peanut butter and jelly sandwiches, which kept the volunteers busy!
This is a look at the healthier end of the table, with strawberries, grapes, bananas and oranges.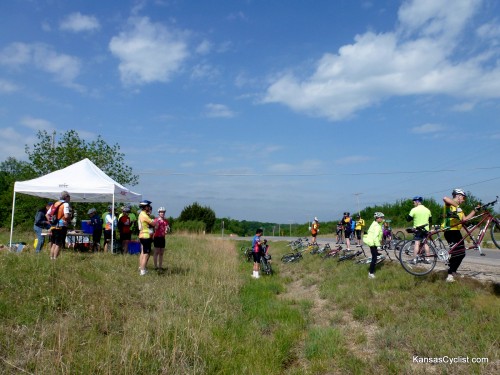 One of the fun things about group rides is seeing all the cool bikes! Race bikes, hybrids, mountain bikes, cruisers, vintage steel, tandems, recumbents, trikes — it's amazing the variety of two-wheeled contraptions that people ride.
Great to see so many cyclists riding today!
Post tags: 30 Days Of Biking 2012